Jane Freeland joined the GHIL in July 2019. She is a historian of feminism and gender in modern Germany. Her research examines the impact and meaning of 1960s feminism on contemporary discussions of gender and women's rights. Prior to joining the GHIL, she worked at Queen Mary University of London as a Lecturer in Modern German History. She holds an MA in European Studies and a Ph.D. in History from Carleton University, Canada.
Research Project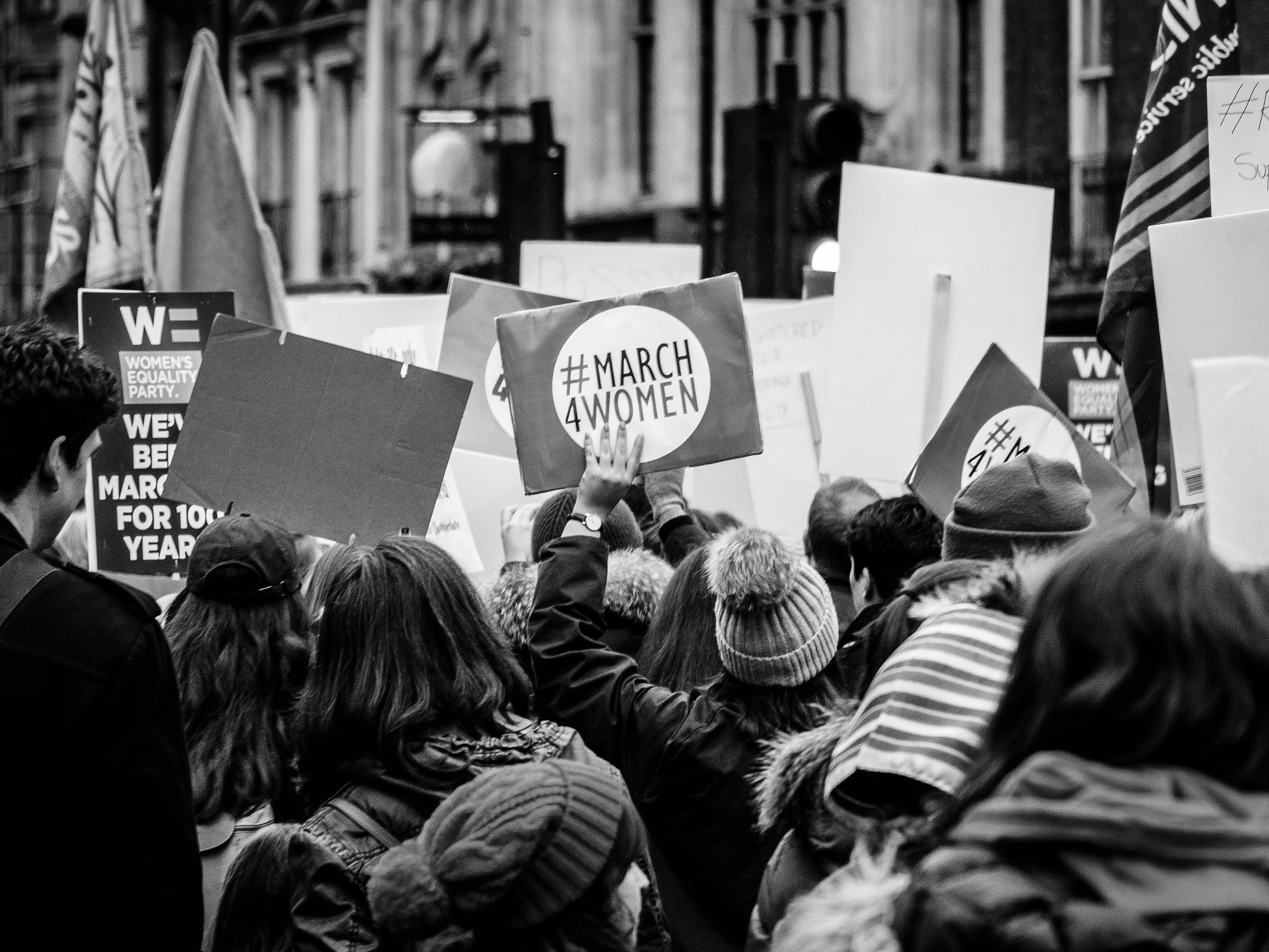 Jane Freeland is the postdoctoral co-ordinator of the International Standing Working Group on Medialization and Empowerment. In this role, she explores how feminism is represented in the media, and how, in turn, the media has shaped the development and reception of feminism across the long 20th century.
Her current book project evaluates the legacy of feminist activism against domestic violence in post-1945 Germany. Focusing on divided Berlin, it looks at the processes of addressing domestic abuse from the formation of the women's shelter movement in the 1970s to the passing of the Protection from Violence Act in 2002. In doing so, the project examines how women activists created social change and how, in turn, their work transformed feminism in Germany.
Responsibilities at the GHIL
Research Fellow in Modern History
Co-ordinator of the International Standing Working Group on Medialization and Empowerment
Post-1945 German history
History of gender and sexuality in Europe
Social and cultural histories of East Germany
History of feminism and women's activism
Gender-based violence and violence against women
Gender and sexuality in the legal system
Education and Academic Background
| | |
| --- | --- |
| 2019– | Research Associate, German Historical Institute London |
| 2018–2019 | Lecturer in Modern German History, Queen Mary University of London |
| 2017–2018 | Teaching Fellow in Modern European History, University of Sheffield |
| 2016–2017 | Newton International Fellow, University of Bristol |
| 2016 | Ph.D. in History, Carleton University (Canada) |
| 2010 | MA in European, Russian and Eurasian Studies, Carleton University (Canada) |
Fellowships, Grants, and Scholarships
| | |
| --- | --- |
| 2016 | Newton International Fellowship |
| 2015 | Doctoral Fellowship, German Historical Institute, Washington |
| 2014 | Travel Grant, Central European History Society |
| 2014 | Visiting Fellowship, Centre for Contemporary History, Germany |
| 2013 | Research Grant, German Academic Exchange Service |
| | |
| --- | --- |
| 2015 | Marta Danylewycz Memorial Award, Canadian Research Institute for the Advancement of Women |
Monographs and Edited Volumes
Feminist Transformations: Domestic Violence in Divided Berlin, 1969–2002 (under contract with the British Academy Monograph series, Oxford University Press).
'Creating Good Socialist Women: Continuities, Desire and Degeneration in Slatan Dudow's The Destinies of Women', Journal of Women's History, 29/1 (2017), 87–110
'Domestic Abuse, Women's Lives and Citizenship: East and West Policies during the 1960s and 1970s', in Friederike Brühöfener, Karen Hagemann, and Donna Harsch (eds.), Gendering Post-1945 German History: Entanglements (New York, 2019), 253–73.
'Women's Bodies and Feminist Subjectivity in West Germany', in Joachim Häberlen, Mark Keck-Szajbel, and Kate Mahoney (eds.), The Politics of Authenticity: Counter-Cultures and Radical Movements across the Iron Curtain, 1968–1989 (New York, 2018), 131–50
with Jennifer Evans, 'Rethinking Sexual Modernity in Twentieth Century Germany', Social History, 37/3 (2012), 314–27
'Communism and Queers in Europe', in Howard Chiang, Anjali Arondekar, Marc Epprecht, Jennifer Evans, Ross Forman, Hanadi al-Samman, Emily Skidmore, and Zeb Tortorici (eds.), Global Encyclopedia of Lesbian, Gay, Bisexual, Transgender, and Queer History (Farmington Hills, MI., 2018), 399–403.
'Homosexuality and the Science of History in Anglo-American Perspective', in Florian Mildenberger, Jennifer Evans, Rüdiger Lautmann, and Jakob Pastoetter (ed.), Was ist Homosexualität: Forschungsgeschichte, gesellschaftliche Entwicklung und Perspektiven (Hamburg, 2014), 305–18.
Reviews and Miscellaneous Publications
Reviews
Ned Richardson-Little, "The Human Rights Dictatorship. Socialism, Global Solidarity and Revolution in East Germany," ARO: Annali.Recensioni.Online, Vol. 2 (5) (2022): 66-7
Trine Rogg Korsvik, "Politicizing Rape and Pornography. 1970s Feminist Movements in France and Norway," H-France Reviews, Vol. 22 (2022).
Christopher Neumaier, 'Familie im 20. Jahrhundert. Konflikte um Ideale, Politiken und Praktiken,' Vierteljahrschrift für Sozial- und Wirtschaftsgeschichte, Vol. 108 (3) (2021), 424-5
Katharina Karcher, 'Sisters in Arms: Militant Feminisms in the Federal Republic of Germany since 1968', English Historical Review, 134/569(2019), 1065–67.
Bernhard Gotto and Elke Seefried (eds.), 'Männer mit 'Makel': Männlichkeiten und gesellschaftlicher Wandel in der frühen Bundesrepublik', German History, 36/1 (2018), 150–2.
Blog posts
'How has the Media Shaped Feminism? An Example from the West German Women's Movement', Women's History Network Blog (2020) [https://womenshistorynetwork.org/how-has-the-media-shaped-feminism-an-example-from-the-west-german-womens-movement-by-dr-jane-freeland/]
'Writing Their Stories: Women's Survivorship and the History of Domestic Abuse', VIDA Blog, Australian Women's History Network (2016) [http://www.auswhn.org.au/blog/writing-their-stories/]