Sina Steglich joined the GHIL in April 2020. She is currently working on a project on nomadism as a discursive figure of modernity in Britain and western Europe. She received her Ph.D. from the University of Mannheim with a project on the history of temporalities in the 19th century, and holds an MA in History, German Literature, and Philosophy. Prior to coming to London, she was Research Associate at the Chair for the History of Humanities at the University of Konstanz.
Research Project
Nomadism as a Discursive Figure of (Post-)Modernity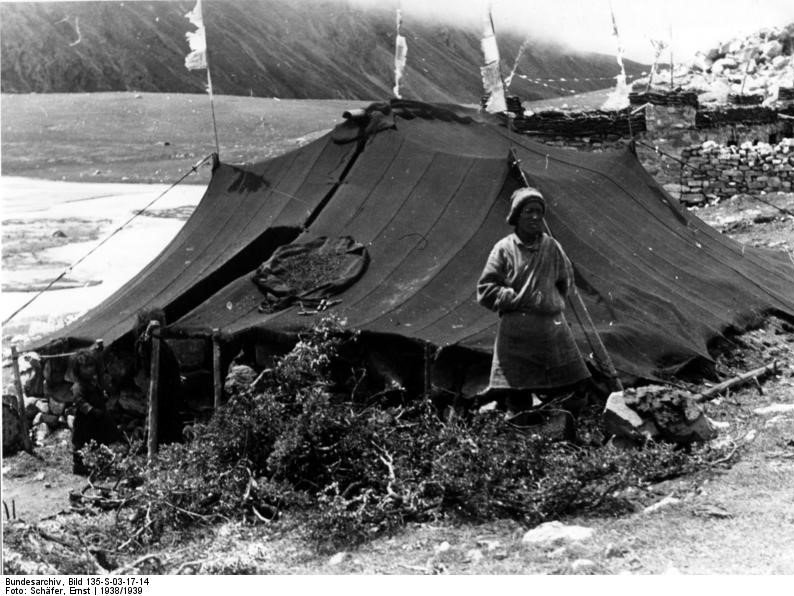 Since the 1970s, the concept of nomadism as an ancient form of mobility has been rediscovered from a theoretical point of view. European (and other) intellectuals have extensively discussed the unsettled, extra-territorial character of nomads, who, with their stateless lifestyle and their seasonal mobility, neither follow a particular route nor aim at a specific destination. They present the nomad as a key figure of postmodern thought who rejects the modern rationale of temporal linearity and development by transgressing territorial borders and (re-)shaping cultural boundaries. Situating these theoretical discussions in a broader historical perspective, the project will illustrate why nomadism could become a main reference in (post)modern thought, identified as a mode of spatial, cyclic mobility that challenged the modernist narrative of a progressive, meaningful, and directed life.
Responsibilities at the GHIL
Research Fellow in Modern History
GHIL Bulletin
History of historiography
Theory and methodology of history
Intellectual history and history of knowledge
History of time(s)/temporalities
Archival history
European history (19th and 20th centuries)
Education and Academic Background
| | |
| --- | --- |
| 2020– | Research Fellow at the GHIL |
| 2018–2020 | Research Assistant at the Department of History and Sociology, University of Konstanz |
| 2014–2018 | Ph.D., University of Mannheim (Prof Dr Julia Angster, Prof Dr Achim Landwehr) |
| 2013–2014 | Research Assistant at the Department of Contemporary History, Eberhard-Karls University of Tübingen |
| 2009–2020 | Teaching courses and seminars at the Universities of Mannheim, Mainz, and Konstanz |
| 2007–2012 | BA/MA in History, German Literature, and Philosophy, University of Mannheim |
Fellowships, Grants, and Scholarships
| | |
| --- | --- |
| 2020 | 'Junge Perspektiven' Award from the German Society for the History of Sciences, Medicine, and Technology (Workshop Funding) |
| 2017/2019 | Travel Grant from the German Academic Exchange Service (Oslo, Tallinn) |
| 2017–2018 | Ph.D. Fellow at the Leibniz Institute of European History Mainz |
| 2015 | Ph.D. Scholarship from the Institut Historique Allemand Paris |
| 2014 | Ph.D. Scholarship from the German Historical Institute London |
| 2014–2018 | Ph.D. Scholarship from the German National Merit Foundation |
| 2012 | Marbach Scholarship of the Deutsche Schillergesellschaft, German Literature Archive Marbach |
| 2009–2010 | Scholarship of the University of Mannheim |
Memberships and Affiliations
German Historical Association
History of Concepts Group
International Network for Theory of History
Monographs and Edited Volumes
Zeitort Archiv: Etablierung und Vermittlung geschichtlicher Zeitlichkeit im 19. Jahrhundert (Frankfurt am Main, 2020)
'Materiale Welten: Wahrnehmung und Repräsentation der Welt im Archiv des 19. Jahrhunderts', Zeitschrift für Weltgeschichte, 21 (2020) (forthcoming in 2020)
'Vom Sichern der Zeit und Zeigen der Geschichte: Zum Archiv als Zeitgeber des Fin de Siècle', Historische Zeitschrift, 305/3 (2017), 689–716 [https://doi.org/10.1515/hzhz-2017-0036]
'Der Verlust der Zeit in der Vielfalt der Zeiten oder die Suche nach der ein(end)en Zeit: Das Archiv des Fin de Siècle als Ort nationalgesellschaftlicher Synchronisierung', Das 19. Jahrhundert in Perspektive: Geschichtswissenschaftliche Forschungen in Deutschland und Frankreich, 29 Oct. 2015 [https://19jhdhip.hypotheses.org/2479]
'Vom Arkanum zum Chronotopos: Das Archiv als Synchronisierungsinstanz eines nationalen Zeitraums', in Studentische Projektgruppe Hannover (ed.), Zeit – Raum – Identität (Hannover, 2014), 39–76
Reviews and Miscellaneous Publications
Podcast Episode
with Andreas Guidi, 'Archives and Temporality in the 19th Century', The Southeast Passage, #episode 30, 22 Apr. 2020 [http://thesoutheastpassage.com/podcast/steglich-archives-temporality/]
Reviews and Conference Reports
for Archiv und Wirtschaft, European History Quarterly, Historische Anthropologie, H-Soz-Kult, Neue Politische Literatur, Zeitschrift für Germanistik and Zeitschrift für Geschichtswissenschaft.