Mission Statement
The German Historical Institute London is dedicated to the promotion of historical research in the United Kingdom and Germany. It focuses on the comparative history of Britain and Germany, the global and colonial history of the British Empire and Commonwealth, and the history of British-German relations and transfers. Since 2013, the GHIL has also built close links with humanities scholars in South Asia, setting up its own India Research Programme.
The Institute runs academic lectures and conferences, supports international networks, provides research training, awards prizes to outstanding scholars, and offers advice to collaborative projects involving German and British researchers. Our long-term and short-term fellowships help early-career humanities scholars access source collections and create links in Britain, Germany and beyond. We publish our research in our own book series, podcasts, blog, and in-house Bulletin. We also produce editions of historical documents and data which are hosted on our website. The doors to our research library, with its over 95,000 titles on German history and British-German relations, are open to all scholars.
The core academic staff of the Institute consists of the Director – usually a German professor of history seconded from his or her university – and ten research fellows. Most of these stay with the Institute for a period of several years to work on their second book and then return to Germany to take up academic positions within the German university system. The Institute's work is monitored by an advisory board (Beirat) of German and British historians. Evaluation reports on our work are available in German here.
The German Historical Institute London strives to promote diversity and establish a culture of equity and inclusion across its everyday practices, project planning and recruitment policies and processes. It recognizes that it has a responsibility to the environment beyond legal and regulatory requirements. We are committed to reducing our environmental impact and continually improving our environmental performance as an integral part of our activities.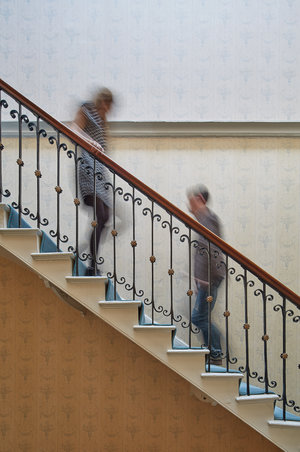 Our History
The German Historical Institute London was established in 1975 and officially opened on 4 November 1976 as the third of its kind, after the Istituto Storico Germanico in Rome, founded in 1888 by the Prussian government to facilitate research into the newly opened Vatican archives, and the Institut historique allemand in Paris, set up in 1958. Further institutes were established in Washington, D.C. (1987), Warsaw (1993), and Moscow (2005). Together with the Orient Institutes in Beirut and Istanbul (1961 and 2009), the German Forum for Art History in Paris (1979), and the German Institute for Japanese Studies in Tokyo (1988), they form part of the Max Weber Foundation – German Humanities Institutes Abroad , which is funded by the German Federal Ministry of Education and Research. The newest addition to this group is the Max Weber Forum for South Asian Studies in New Delhi, which grew out of the GHI London's longstanding engagement with the history of the British Empire and colonialism. The MWF Delhi is the Max Weber Foundation's first entry into a region of the Global South.
The GHIL's present premises at 17 Bloomsbury Square, designed by John Nash (1752–1835) and formerly leased by the Pharmaceutical Society of Great Britain, have been acquired and beautifully restored by the Volkswagen Foundation to accommodate the Institute and its expanding library.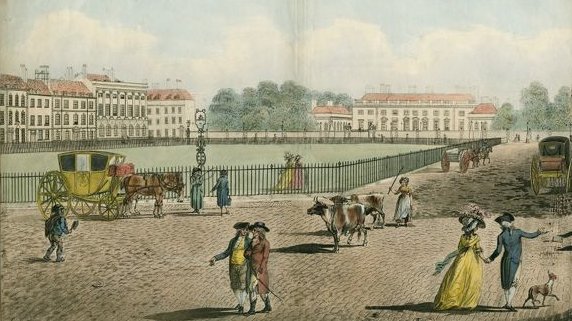 More Information