Vacancies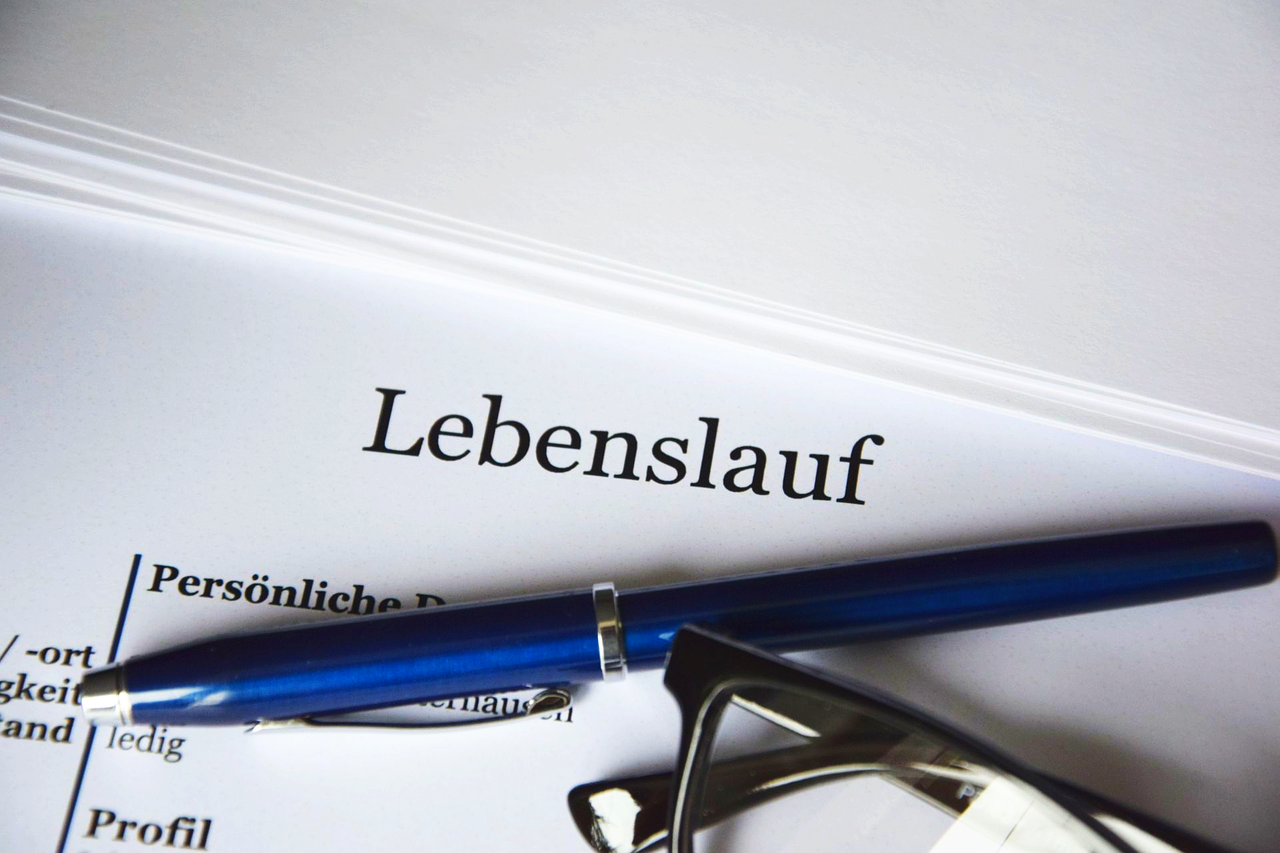 Research
Wissenschaftliche/r Mitarbeiter/in
(w/m/d) (2. Qualifizierungsphase)
für den Bereich der britischen Geschichte des 19. und/oder 20. Jahrhunderts
Ausschreibungsschluss: 16/11/2020
Services & Administration
PR Officer
(20 hours per week)
Initially for a period of 12 months, with the possibility of an extension or a permanent post
Closing date: 23/11/2020
---
Das Deutsche Historische Institut London sucht zum 01.05.2021
1 Wissenschaftliche/n Mitarbeiter/in (w/m/d) (2. Qualifizierungsphase)
für den Bereich der britischen Geschichte des 19. und/oder 20. Jahrhunderts.
Es handelt sich um eine befristete Qualifikationsstelle (3 Jahre mit der Verlängerungsmöglichkeit um weitere 3 Jahre) im Hinblick z.B. auf eine Habilitation. Grundlage für diese Befristung ist das Gesetz über befristete Arbeitsverträge in der Wissenschaft (WissZeitVG).
Das Deutsche Historische Institut (DHI) London ist ein Forschungsinstitut der Max Weber Stiftung – Deutsche Geisteswissenschaftliche Institute im Ausland. Sein Tätigkeitsschwerpunkt ist die Erforschung der britischen Geschichte, auch in vergleichender, imperialer und internationaler Perspektive. Durch die Koordination und Durchführung gemeinsamer Forschungsprojekte sowie die Förderung des wissenschaftlichen Nachwuchses trägt das DHI London zur Intensivierung der deutsch-britischen Zusammenarbeit im Bereich der Geisteswissenschaften bei.
Anforderungen:
Erwartet werden die selbständige wissenschaftliche Arbeit sowie die Mitarbeit an den allgemeinen Institutsaufgaben.
Für die Bewerbung erwarten wir eine Skizze für ein innovatives Forschungsprojekt, das der wissenschaftlichen Weiterqualifizierung dient. Bezüge zum Forschungsprofil des Instituts einschließlich der Digital Humanities sind von Vorteil (siehe Researchseite).
Voraussetzungen:
Hervorragende Promotion im Bereich der Neueren/Neuesten Geschichte (zumindest zum Zeitpunkt des Vorstellungsgesprächs abgeschlossenes Rigorosum bzw. Disputation, die Veröffentlichung kann noch ausstehen) sowie sehr gute englische und deutsche Sprachkenntnisse.
Der Dienstort ist London. Bei Vorliegen der Voraussetzungen erfolgt die Vergütung nach TVöD 13 (Bund) zuzüglich einer zur Deckung der höheren Lebenshaltungskosten in London angemessenen Auslandszulage, Mietbeihilfe und Familienleistungen. Auf Fragen zur Vergütung, Befristung und zu Leistungen im Zusammenhang mit dem Aufenthalt in Großbritannien gibt der Verwaltungsleiter des DHI London, Herr André Tummernicht (a.tummernicht@ghil.ac.uk), Auskunft.
Die Max Weber Stiftung ist ein familienfreundlicher Arbeitgeber, dem die Vereinbarkeit von Familie und Beruf besonders am Herzen liegt. Erste Informationen zu den Lebens- und Arbeitsbedingungen für Familien am Dienstort finden Sie hier.
Wir setzen gleichstellungspolitische Vorgaben um, indem wir versuchen, bei Stellenbesetzungen bestehende Ungleichgewichte auszugleichen und fordern deshalb qualifizierte Frauen nachdrücklich auf, sich zu bewerben. Gemäß den gesetzlichen Zielen stellen wir bei gleicher Qualifikation (Eignung, Befähigung und fachliche Leistung) schwerbehinderte Bewerberinnen und Bewerber vor anderen und Frauen vor Männern ein.
Ihre vollständigen Bewerbungsunterlagen (mit einer Skizze des Arbeitsvorhabens im Umfang von max. fünf Seiten und den Adressen von zwei Referenzpersonen) und insbesondere einer Erklärung über Ihre Promotionszeiten und Beschäftigungsverhältnisse gemäß WissZeitVG (wofür Sie bitte diesen Fragebogen verwenden) senden Sie bitte ausschließlich in elektronischer Form im pdf-Format in einer Datei unter Angabe der Kennziffer 04/2020 bis zum 16. November 2020 an:
Deutsches Historisches Institut London
Frau Prof. Dr. Christina von Hodenberg
Email: bewerbung@ghil.ac.uk
Die Bewerbungsgespräche finden voraussichtlich am 15. Januar 2021 in London oder per Videokonferenz statt.
Mit der Übersendung Ihrer Bewerbungsunterlagen erklären Sie sich damit einverstanden, dass Ihre Bewerbung im Rahmen des Auswahlverfahrens an externe Auswahlkommissionsmitglieder weitergeleitet wird. Die Bewerbungen werden ausschließlich zum Zwecke des Auswahlverfahrens verwendet und nach Abschluss des Verfahrens unter Beachtung der datenschutzrechtlichen Bestimmungen gelöscht.
Stellenausschreibung herunterladen (PDF)
Erklärung über Promotionszeiten und Beschäftigungsverhältnisse (PDF)
The German Historical Institute London is seeking to employ at the earliest opportunity
One PR Officer (20 hours per week)
initially for a period of 12 months, with the possibility of an extension or a permanent post.
The German Historical Institute London (GHIL) is an academically independent institution and forms part of the Max Weber Foundation German Humanities Institutes Abroad. It promotes research on medieval and modern history, in particular on the history of Britain, on the British Empire and the Commonwealth, and on Anglo-German relations. Its research library specializes in German history.
In connection with the relaunch of the GHIL's website and the expansion of its public relations activities in the areas of social media, digital events, blogging, and podcasts, the Institute is looking to appoint one part-time PR Officer (20 hours per week).
Your main tasks will include:
co-ordinating the Institute's PR activities and promoting the Institute's research, collaborations, events, library, and outputs to broad and diverse audiences
maintaining and editing the Institute's social media channels
supporting and producing the Institute's podcasts
documenting Institute events via photographs and film
helping to edit and maintain the Institute's website, and editing its newsletter and blog
writing press releases and keeping a record of press coverage for the Institute
maintaining press contacts and databases
helping to plan, organize, and provide media support for digital events and exhibitions
co-operating with the Max Weber Foundation's Public Relations department in Bonn
The successful applicant will:
have near-native proficiency in English and German
be educated to at least degree level
have an interest in, and a general awareness of, the field of history
have a good knowledge of academic communication in the humanities in the UK and Germany
have relevant experience in external communications and social media
have technical expertise in online editing and social media
be prepared to familiarize himself or herself with the Institute's web content management system (Typo3) and the production of podcasts and webinars
have excellent verbal and written communication skills
be committed to supporting the Institute's efforts to attract a diverse audience
be a team player, demonstrate a high degree of commitment, and be capable of working independently and reliably under pressure
The starting salary is £1799.50 (for a six-month probationary period), moving to £1871.50 per month thereafter.
Suitable disabled candidates will be given special consideration. The GHIL is committed to a policy of equal opportunities and promotes a positive work/life balance.
Applications (in English) including a covering letter outlining your motivation and what makes you suitable for the role, supporting documents, and the addresses of two referees should be sent by email only to bewerbungen@ghil.ac.uk.
The closing date for applications is 23 November 2020.
Interviews will be held on 20 January 2021. For further information about the role, please email the address above.
For information about our equal opportunities policy and promotion of work/life balance, please email c.swinbank@ghil.ac.uk.
Applicants must be able to demonstrate their legal right to work in the UK. Salary will be taxable in Germany, unless you are a UK citizen and do not also hold German citizenship.
Download job advert (PDF)
---