Vacancies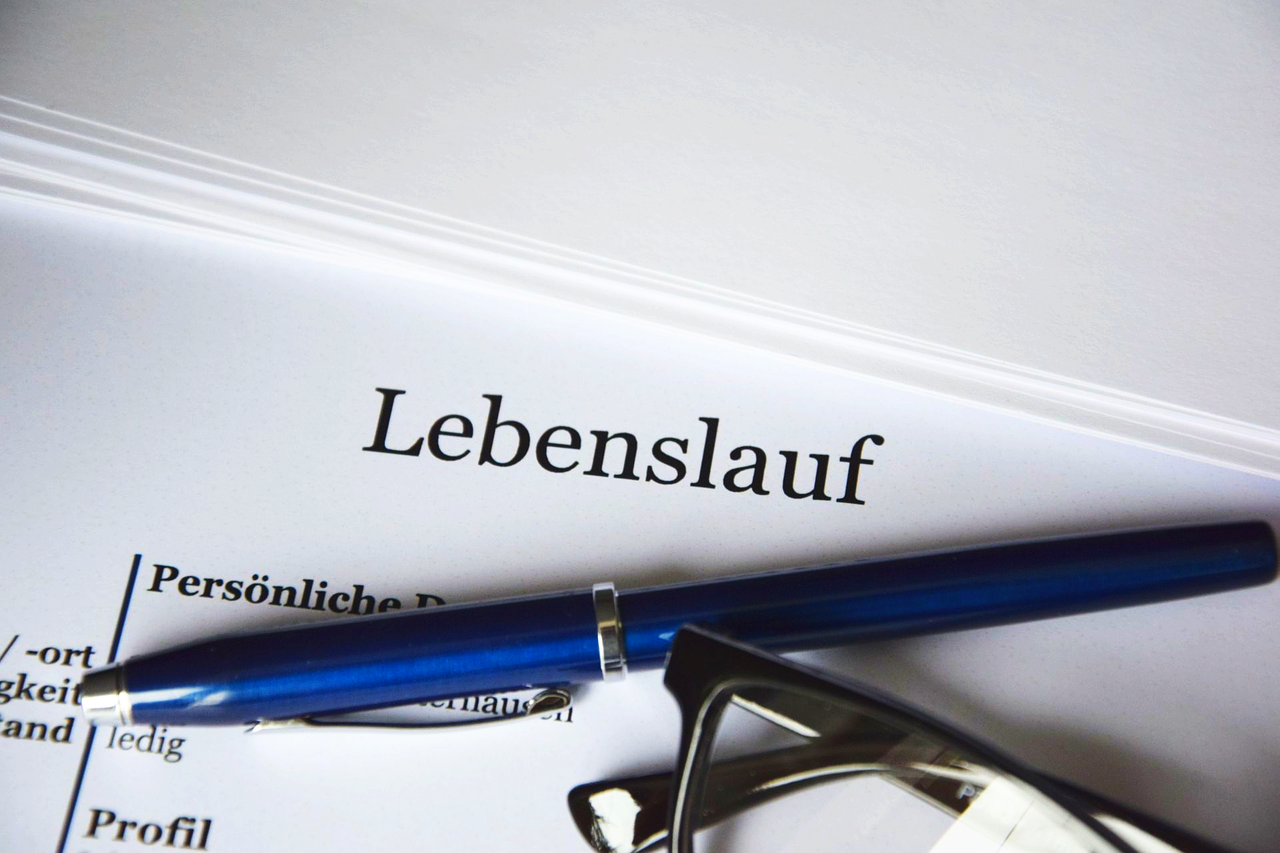 Administration
Verwaltungsleitung / Head of Administration
4-year fixed-term contract, possible extension up to 8 years / auf 4 Jahre befristet, mögliche Verlängerung auf maximal 8 Jahre
Salary grade / Entgeltgruppe 12 TVöD (Bund)
Starting date: 1 June 2024 / Zum 1. Juni 2024
German Historical Institute London / Deutsches Historisches Institut London
Closing date for applications: 8 January 2024 / Bewerbungsschluss: 8. Januar 2024
---
Den deutschen Text hier lesen
The Max Weber Foundation – German Humanities Institutes Abroad is seeking to employ a
Head of Administration / Verwaltungsleitung
to start on 1 June 2024 (or as soon as possible thereafter) at the German Historical Institute London
The German Historical Institute London is one of the eleven research institutes of the Max Weber Foundation – German Humanities Institutes Abroad. It focuses on the comparative history of Britain and Germany, the history of British–German relations and transfers, global history, and the colonial history of the British Empire, especially in India. As an intermediary between British and German scholars that offers support to early-career researchers, the GHI London has a broad international academic network.
The Head of Administration will initially be appointed for a fixed term of 4 years, but this can subsequently be extended to up to 8 years. The position is particularly attractive due to its international context, close contact with academic research, and the variety of the role. Particular areas of responsibility include managing the Administration department (two direct team members and four other members of staff working on the reception desk and IT, among other roles); planning, administering, and financial reporting of the Institute's budget and third-party funds; HR management (for seconded staff subject to German employment law and local staff subject to British legislation – around 30 people in total); procurement; and facilities management. The Head of Administration will work closely with academic staff and research support services at the Institute, the Max Weber Foundation's head office in Bonn, and the other member institutes of the Foundation, as well as further institutions in Germany and the UK.
Required qualifications:
a BA or Diplom qualification for higher public administration in Germany (gehobener allgemeiner Verwaltungsdienst), or similar;
in-depth knowledge of German HR management and the rules governing public sector benefits in Germany, along with a willingness to get to grips with UK legislation;
in-depth knowledge of German legislation concerning budgeting, financial management, and the public funding of non-government institutions (Haushalts-, Kassen- und Zuwendungsrecht);
experience in accounting and the use of ERP software;
multiple years of relevant work experience;
strong communication and leadership skills;
high motivation and a strong focus on service and teamwork;
fluency in spoken and written English (for communicating with local staff members, British public bodies, partners, and contractors);
fluency in spoken and written German (the working language for administrators within the Max Weber Foundation).
Desirable qualifications:
experience in academic administration, at an intermediary institution (Mittlereinrichtung), or in the German civil service, ideally in an international context;
experience in administering third-party funds;
tact and intercultural skills when managing direct reports and cooperating with external partners and contractors;
an interest in working closely with academic researchers.
What we offer:
a position of responsibility within an active and successful research institute based in an attractive location;
a varied and challenging role in a stimulating and cooperative working environment;
a chance to be part of the Max Weber Foundation, a globally active research organization that provides many opportunities for professional exchange.
The Max Weber Foundation is a family-friendly employer and promotes a good work-life balance for parents. Professional equality between men and women and equal opportunities for people with disabilities are important to us. We value diversity and therefore welcome all applicants, regardless of nationality, ethnic and social background, religion/worldview, age, sexual orientation, and gender identity.
If you are hired from Germany, you will receive a short induction in Bonn before being seconded to London on a German contract and with German social security benefits. You will be hired at grade 12 of the TVöD (Bund) – the German federal collective agreement for public sector employees. In order to cover the higher cost of living in London, seconded staff are also entitled to tax-free expatriation allowances under TVöD, including rent subsidies. We welcome applications from candidates wishing to take leave of absence from an existing position in the German civil service.
If you are hired from the UK, we can offer a local employment contract based on the standards of the German Embassy in London. (Non-British citizens must have the right to work in the UK.) The induction in Bonn would then take the form of a business trip.
If you have any questions about the role, please contact Dr Bernhard Roscher (roscher@maxweberstiftung.de). To learn more about the Foundation's policies for helping staff balance work with family life, please contact our Equal Opportunities Officer Anna Maria Boß (boss@ghi-dc.org).
Interviews will be held on 25 or 26 January 2024 at the German Historical Institute London.
To apply, please submit your covering letter, CV, copies of formal qualifications, and references from previous employers by 8 January 2024. Applications should be addressed to the Chief Executive Director of the Max Weber Foundation and submitted via https://stelle.pro/jobposting/c70baefe021d6f3a840cabe02164625b378103d80
Download PDF or see this job listing on the Max Weber Stiftung website
---
Read the English text here
Die Max Weber Stiftung – Deutsche Geisteswissenschaftliche Institute im Ausland sucht für ihr Deutsches Historisches Institut London möglichst zum 1. Juni 2024
eine Verwaltungsleitung
Das Deutsche Historische Institut London ist eines von elf Forschungsinstituten der Max Weber Stiftung – Deutsche Geisteswissenschaftliche Institute im Ausland. Seine Schwerpunkte sind die vergleichende britische und deutsche Geschichte, die deutsch-britische Beziehungsgeschichte, Globalgeschichte sowie britische Kolonialgeschichte, insbesondere in Indien. In seiner Funktion als Vermittler zwischen den deutschen und britischen Geisteswissenschaften sowie als Förderer des wissenschaftlichen Nachwuchses verfügt das DHI London über ein breites und internationales wissenschaftliches Netzwerk.
Die Stelle der Verwaltungsleitung ist zunächst auf 4 Jahre befristet, eine Verlängerung auf maximal 8 Jahre ist möglich. Die Position ist durch ihre Internationalität, ihre Nähe zur wissenschaftlichen Forschung und das Spektrum der Tätigkeitsbereiche besonders attraktiv. Zu den Aufgaben gehören insbesondere die Leitung der Verwaltung (zwei Kolleginnen in der Verwaltung im engeren Sinne, vier weitere u.a. am Empfang und in der IT), die Planung, Bewirtschaftung und Abrechnung von Haushalts- und Drittmitteln, die Personalverwaltung (entsandte Beschäftigte nach deutschem und lokal Beschäftigte nach britischem Arbeitsrecht, zusammen rund 30 Personen), das Beschaffungswesen und die Liegenschaftsverwaltung. Die Verwaltungsleitung arbeitet mit dem wissenschaftlichen Personal und Forschungsservice im Institut, der gemeinsamen Geschäftsstelle in Bonn und den anderen Auslandsinstituten der Max Weber Stiftung sowie weiteren Einrichtungen in Deutschland und Großbritannien zusammen.
Wir erwarten von Ihnen:
Bachelor- bzw. Diplomabschluss für den gehobenen allgemeinen Verwaltungsdienst oder eine vergleichbare Qualifikation,
gründliche Kenntnisse der deutschen Personalverwaltung und im Bereich der Nebengebührnisse sowie Bereitschaft zur Einarbeitung in lokale Rechtsbestimmungen,
gründliche Kenntnisse im deutschen Haushalts-, Kassen- und Zuwendungsrecht,
Kenntnisse im kaufmännischen Rechnungswesen und Erfahrung mit einer ERP-Software,
mehrjährige Berufserfahrung in einschlägigen Arbeitsfeldern,
hohe Kommunikations- und Führungskompetenz,
hohe Serviceorientierung, Teamfähigkeit und Einsatzbereitschaft,
gute, möglichst sehr gute Kenntnisse der englischen Sprache in Wort und Schrift (Kommunikation u.a. mit Lokalbeschäftigten sowie britischen Behörden, Partnern und Dienstleistern),
gute, möglichst sehr gute Kenntnisse der deutschen Sprache in Wort und Schrift (Verwaltungssprache innerhalb der Max Weber Stiftung).
Wir wünschen uns von Ihnen:
Erfahrungen in der Wissenschaftsverwaltung, Mittlereinrichtungen oder im deutschen öffentlichen Dienst, möglichst mit internationalem Bezug,
Erfahrung in der Drittmittelverwaltung,
Geschick und interkulturelle Kompetenz in der Personalführung und in der Zusammenarbeit mit Partnereinrichtungen sowie Auftragnehmern,
Freude an der engen Zusammenarbeit mit Wissenschaftlerinnen und Wissenschaftlern.
Wir bieten Ihnen:
eine verantwortungsvolle Position in einem erfolgreichen und aktiven Forschungsinstitut an einem attraktiven Standort,
eine abwechslungsreiche und anspruchsvolle Tätigkeit in einer anregenden und kooperativen Arbeitsumgebung,
die Mitarbeit in der global agierenden Wissenschaftseinrichtung Max Weber Stiftung und vielfältige Möglichkeiten des fachlichen Austauschs.
Die Max Weber Stiftung ist ein familienfreundlicher Arbeitgeber, dem die Vereinbarkeit von Familie und Beruf besonders am Herzen liegt. Die berufliche Gleichstellung von Frauen und Männern sowie die Chancengleichheit von Menschen mit Schwerbehinderung sind uns wichtig. Wir wertschätzen Vielfalt und begrüßen daher alle Bewerbungen unabhängig von nationaler, ethnischer und sozialer Herkunft, Religion und Weltanschauung, Alter sowie sexueller Orientierung und Identität.
Wenn Sie vom deutschen Arbeitsmarkt kommen, werden Sie nach kurzer Einarbeitung in Bonn mit deutschem Vertrag und deutscher Sozialversicherung nach London entsandt werden. Die Eingruppierung erfolgt in die Entgeltgruppe 12 TVöD (Bund). Zur Deckung der höheren Lebenshaltungskosten in London erhalten entsandte Beschäftigte steuerfreie tarifliche Auslandszulagen einschließlich eines Mietzuschusses. Bewerberinnen und Bewerber, die sich aus einem bestehenden öffentlichen Dienst- oder Arbeitsverhältnis beurlauben lassen wollen, sind willkommen.
Wenn Sie hingegen vom britischen Arbeitsmarkt kommen (bei Nicht-Briten: gültige britische Arbeitsgenehmigung) bieten wir einen örtlichen Arbeitsvertrag nach den Standards der Deutschen Botschaft London. Der Aufenthalt in Bonn erfolgt im Rahmen einer Dienstreise.
Für Fragen stehen Ihnen Dr. Bernhard Roscher (roscher@maxweberstiftung.de) und zur Vereinbarkeit von Familie und Beruf die Gleichstellungsbeauftrage Anna Maria Boß (boss@ghi-dc.org) gern zur Verfügung.
Die Auswahlgespräche werden voraussichtlich am 25. oder 26. Januar 2024 im DHI London stattfinden.
Bewerbungen mit den üblichen Unterlagen (Motivationsschreiben, Lebenslauf, Ausbildungsnachweis, Arbeitszeugnisse) senden Sie bitte bis zum 8. Januar 2024 über https://stelle.pro/jobposting/c70baefe021d6f3a840cabe02164625b378103d80 an den Geschäftsführer der Max Weber Stiftung.
Download PDF / Ausschreibung auf der Max Weber Stiftung Webseite