GHIL Blog
There is a lot going on at the German Historical Institute, both within and without the walls of our beautiful building on London's Bloomsbury Square. With this blog, we want to share with you insights into ongoing research projects, reflections on current debates in our fields, notes from scholarship holders, and reports on events and publications. If you would like to be notified about future posts, you can sign up for our RSS feed. You can browse all of our posts, past and present, in the dropdown menus or go straight to the blog.
---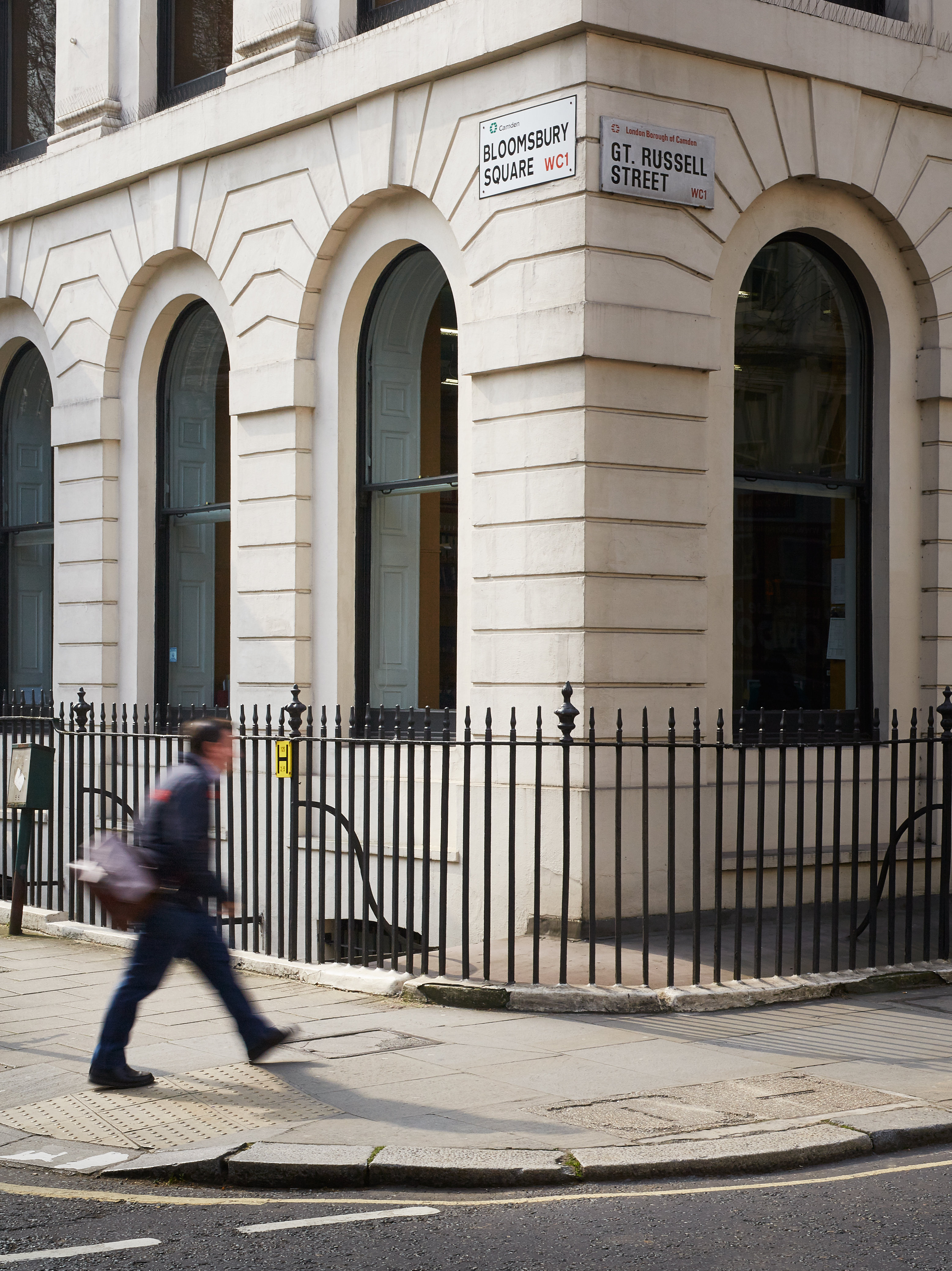 28 March 2023
Blogpost
Dorothea McEwan
Studies on Aby Warburg, Fritz Saxl, and Gertrud Bing
"[T]he collection in the Warburg Institute allowed for an in-depth examination and understanding of Aby Warburg [...] and his two librarians, Fritz Saxl and Gertrud Bing. Saxl and Bing were instrumental in transferring the entire library to London in 1933, and became directors of the newly established Warburg Institute there and developing it into one of the world's leading centres of intellectual history [...]."
Category: Publications
9 March 2023
Blogpost
Ole Merkel
Socialism and Slavery within the British and German Socialist Labour Movements, 1830–1890
"The aim of my thesis is therefore not only to examine the attitudes of British and German socialists to classical colonial slavery, as might initially be assumed, but also to explore [...] how and why the socialist labour movements in Britain and the German states, or the German Empire, used the topos of slavery in the period 1830–90. [...] for different purposes when denouncing the 'domination of man over man' (to echo a socialist slogan)."
Category: Research, Scholarships
16 February 2023
Blogpost
Jonas Bechtold
The Emperor's Diet or the Empire's Reichstag? Sixteenth-Century English Wordplay on the 'Diet' and its Heuristic Use
[T]he distinction between different forms of Imperial assembly was in fact more present to those who produced sources in the sixteenth century than to the nineteenth-century editors. This discovery underscores the importance of working with primary sources [...] for anyone working with the Calendars or similar editions that can obscure rather than reveal the diversity of the sources. …
Category: Research, Scholarships
26 January 2023
Blogpost
Louisa-Dorothea Gehrke
Botany in Time and Space: The Chelsea Physic Garden
If anything seems to linger from the eighteenth century, it is neither the fragile and often short-lived plants nor the ghosts of the botanists that tended them, but the traces of natural historians and horticultural practitioners in manuscripts, herbaria, and gardens themselves. …
Category: Research, Scholarships
11 January 2023
Blogpost
Martin Kristoffer Hamre
Promoting German Nazism in the Heart of the British Empire: The London Congress of the 'Nationalist International' in July 1935
"[T]he London Congress also revealed inconsistencies and disagreements among British and other European nationalists, in particular concerning the role attributed to the League of Nations, illustrating the difficulties in forming any effective 'International of nationalists'." …
Find this author on Twitter
Category: Research, Scholarships