GHIL Blog
There is a lot going on at the German Historical Institute, both within and without the walls of our beautiful building on London's Bloomsbury Square. With this blog, we want to share with you insights into ongoing research projects, reflections on current debates in our fields, notes from scholarship holders, and reports on events and publications. If you would like to be notified about future posts, you can sign up for our RSS feed. You can browse all of our posts, past and present, in the dropdown menus or go straight to the blog.
---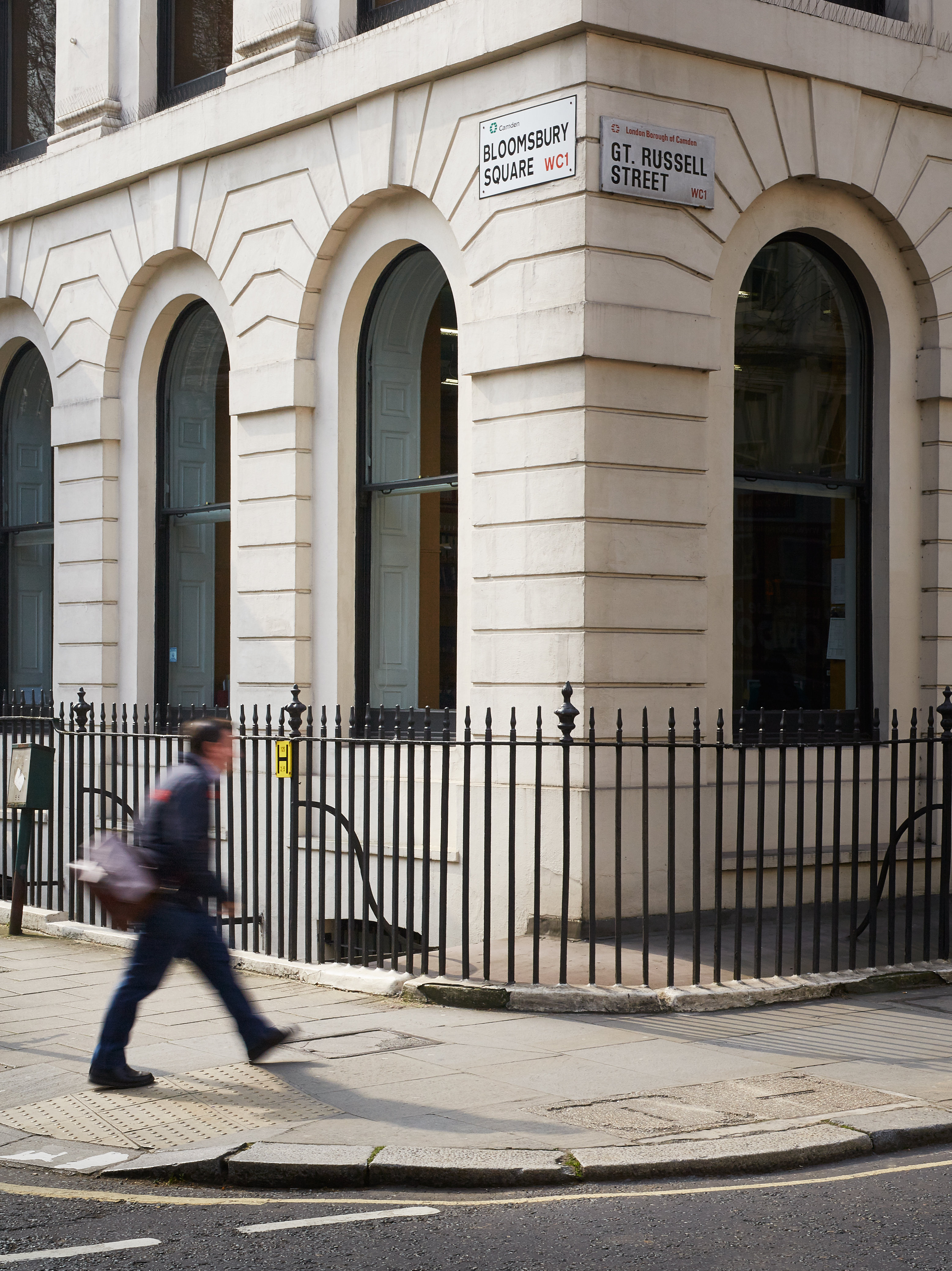 06 May 2021
Blogpost
Paul Labelle
Britten's Virtual Mystery
In 1964 the first of composer Benjamin Britten and writer William Plomer's 'Church Parables' – Curlew River – was premiered at the Aldeburgh Festival in St. Bartholomew's Church in Orford. Britten had been working on the project off and on with his librettist Plomer following Britten's encounter with Noh theatre during a visit to Japan in 1955...
Category: Research, Scholarships
27 April 2021
Blogpost
Kirsten Kamphuis
Not your Average National Hero: Scattered Archives and the Women of the Indonesian Anticolonial Movement
In her captivating autobiographical novel Buiten het gareel [Out of Line], the Indonesian author Suwarsih Djojopuspito painted a vivid image of her experiences as an activist teacher during the last few years of Dutch rule in Indonesia. The book, published in Dutch in 1940, tells the story of Sulastri, an idealistic young teacher who runs a non-governmental school for Indonesian children together with her husband, Sugondo...
Category: ISWG, Research
13 April 2021
Blogpost
Manuel Kohlert
Vicarious Observation: Conveying Pleasure and Sensory Experience in Eighteenth-Century British Periodicals
The time I spent perusing the British Library's early modern treasures – thanks to a scholarship from the German Historical Institute London – left me with much to think about for my current research project on the body and pleasure in eighteenth and early nineteenth-century periodicals...
Category: Research, Scholarships
30 March 2021
Blogpost
Jennifer L. Rodgers
The Spaces Between: Interstitial Archives and Childbirth Activism in 1970s West Germany and the United States
Most people who know me will tell you that I enjoy fewer things more than foraging in archives. I have been an archive rat since my days as a researcher on a national historical commission. My love of unusual nuggets (an asbestos sample), dust-encrusted fingers, and the tangible vestiges of previous researchers (documents bedecked in cigarette burns), is even becoming a monograph...
Category: ISWG, Research
16 March 2021
Blogpost
Birte Meinschien
Historiography in Emigration: German Historians in Great Britain after 1933
It is doubly fitting that my book on German-speaking historians who emigrated to Britain after 1933 has now been published in the GHIL's book series. As the holder of a GHIL scholarship, I had the pleasure to be based at the Institute during two archival research trips to London...
Category: Publications
4 March 2021
Blogpost
Matthias Büttner
Days of Betrayal: Violations of Trust and Loyalty in Late Medieval England
Tensions have been running high in what, by any reckoning, has been a challenging year: a raging pandemic, social instability, and political unrest. And amidst all this, battle cries are heard from every corner of the political spectrum that threaten to exacerbate the situation: Plotters! Betrayers! Traitors! — the world is full of them if you believe what is written in the comment sections of media outlets.
Category: Research, Scholarships
23 February 2021
Blogpost
D-M Withers
Knowledge Trouble: Practice, Theory and Anxiety in late 1970s Feminist Movements
The British Women's Liberation Movement (WLM) of the late 1970s was marked by intense anxiety and discussion about the status of 'theory'. At their last national conference held in Birmingham in 1978, the WLM buckled under the weight of a decade of collectively generated, epistemic and ideological complexity, cut across by social divisions of race, sexuality and class...
Category: ISWG, Research
10 February 2021
Blogpost
Morgan Golf-French
Beyond Heroes and Villains: Reassessing Racism in the German Enlightenment
In post-1945 German culture the Enlightenment has generally been a source of celebration. Since at least the publication of Dialektik der Aufklärung (1947), however, intellectuals have considered the possibility that Enlightenment philosophy may have contributed to twentieth-century totalitarianism.
Category: Race, History, and Academia, Research
28 January 2021
Blogpost
Jane Freeland et al.
Conference Report: 'Archiving, Recording and Representing Feminism: The Global History of Women's Emancipation in the Twentieth Century'
The second meeting of the International Standing Working Group on Medialization and Empowerment was held virtually between December 10 and 12, 2020.
Category: Events, ISWG
20 January 2021
Blogpost
Marcus Meer
Broken Symbols: Display and Destruction during the Attack on the Capitol
Almost two weeks later, recordings and photographs of the attack on the Capitol are still making newspaper headlines, flicker across screens, and fill the feeds on social media.
Category: Research
14 January 2021
Blogpost
Pierre Sfendules
An Ancient Church Father and his Victorian Audience: Christian von Bunsen's...
As nineteenth-century Europe faced the challenges of advancing modernity and its shattering consequences for the religious mind, a lost treatise by an ancient Church Father, the Philosophoumena, was rediscovered in the dusty library of Mount Athos...
Category: Research
6 January 2021
Blogpost
Nuriani Hamdan et al.
"Who remains?" (Part 1): Before we even start our research…
It is tedious and exhausting to identify and name mechanisms of disadvantage. To remember those anecdotes that keep coming back, although you don't want to remember. Memories that eventually become part of your own narrative about yourself, although you might want it to be different. ...
Category: Race, History, and Academia