GHIL Blog
There is a lot going on at the German Historical Institute, both within and without the walls of our beautiful building on London's Bloomsbury Square. With this blog, we want to share with you insights into ongoing research projects, reflections on current debates in our fields, notes from scholarship holders, and reports on events and publications. If you would like to be notified about future posts, you can sign up for our RSS feed. You can browse all of our posts, past and present, in the dropdown menus or go straight to the blog.
---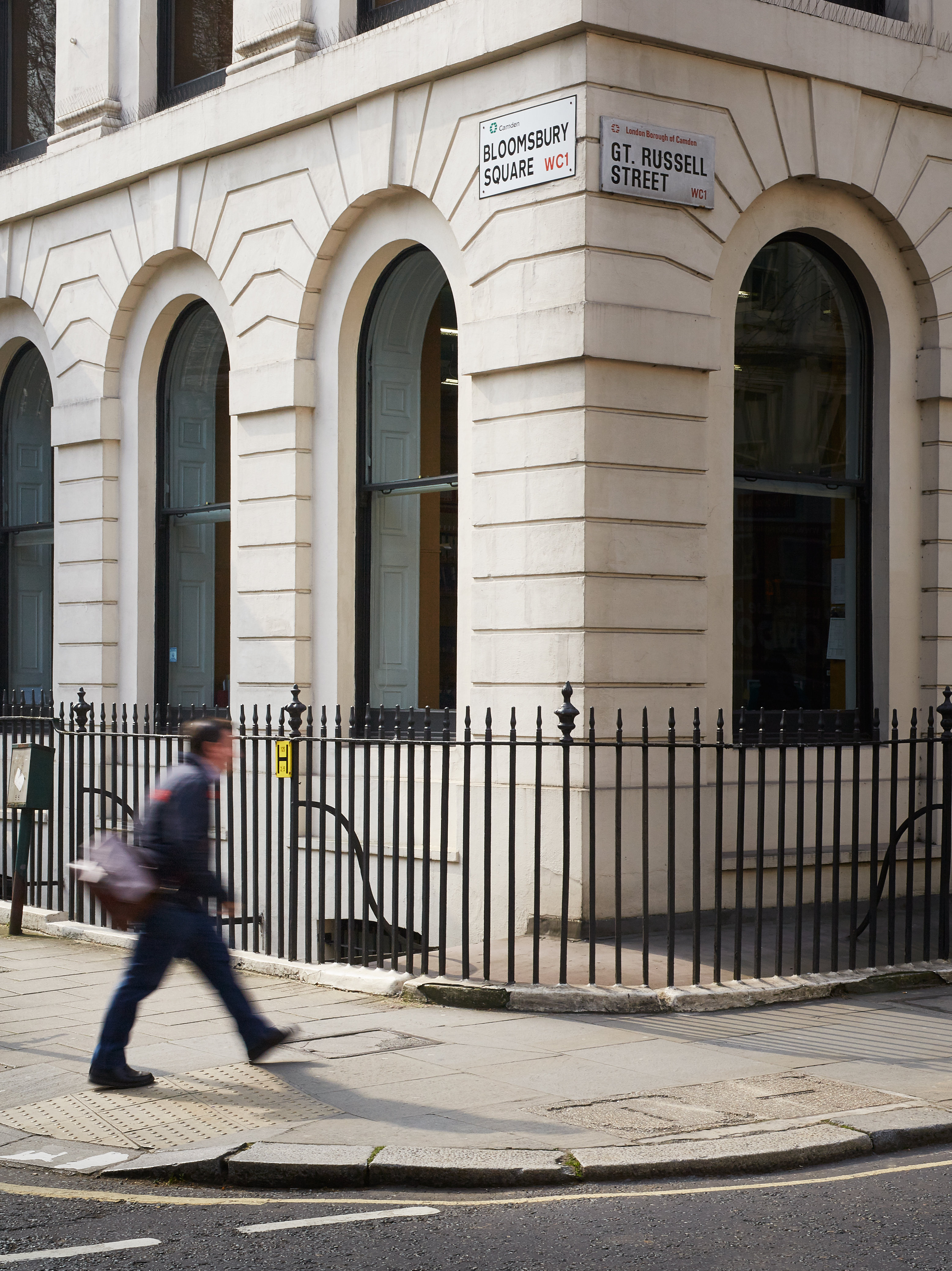 5 May 2022
Blogpost
Marie Cabadi
Women's Centres and their Newsletters: Feminist Spaces and Print Cultures in Belgium, France, and the United Kingdom
From about 1969 onwards, women's centres had proliferated in towns and cities of various sizes—first in the United States, then across the globe, including in the United Kingdom, Belgium, and France. Also called 'women's houses' outside of English-speaking regions, they were places of feminist activism and sociability, aiming to provide services to local women and to participate in the growth of the women's movement. Usually women-only, they regularly became focal points of local feminist scenes...
Category: ISWG, Research
21 April 2022
Blogpost
Chantal Bsdurrek
A Brotherhood of Soldiers? Concepts of Comradeship 1914–1938
Whether we watch movies, read novels, play video games, look at paintings, or listen to podcasts about the First World War, we encounter expressions of what we consider to be the comradeship of the trenches. The idea of the soldiers holding fast together through all hardships, living together, and loving each other like brothers, even dying for one another, has become a central part of the collective memory of the 'Great War'...
Category: Research, Scholarships
5 April 2022
Blogpost
Martin Christ
Recording the Dead in Early Modern London and Munich
Recording the names of the dead has a long tradition in human societies. Lists of the dead come in many different forms: as a call to remember the dead, as a reminder of some kind of sacrifice or traumatic event, or as a means to keep track of mortality patterns....
Category: Research, Scholarships
22 March 2022
Blogpost
Michael Schaich
New Publication on Manuscript Newsletters around 1700
The new volume Scribal News in Politics and Parliament 1660–1760, which has just been published as a special issue of the journal Parliamentary History, gathers twelve essays by scholars from Britain, Europe, and North America on the role of scribal news in reporting about parliament and politics in Britain between 1660 and 1760. The volume grew out of a one-day conference held between the History of Parliament and the German Historical Institute London...
Category: Publications
24 February 2022
Blogpost
Kassandra Hammel
Conference Report: The History of Medialization and Empowerment: The Intersection of Women's Rights Activism and the Media, 20–21 January 2022
The third and final meeting of the International Standing Working Group on Medialization and Empowerment was held virtually on January 20 and 21, 2022. At the end of a three-year project, looking at the interconnections, contingencies, and dependencies of women's rights and the media throughout the long-twentieth century, the conference explored the role of the media in shaping and constituting discussions of gender roles and women's rights globally...
Category: Events, ISWG, Research
17 February 2022
Blogpost
Cristina Sasse
Directories and the Legibility of Urban Spaces, 1760–1830
Between 1760 and 1830, town directories became a popular medium for the representation of English urban landscapes. Their main feature was a list of local tradespeople and 'notable' inhabitants along with their occupations and places of residence. Often, descriptions of the town, its history, and other information on transport links, amenities, and sights were added, thus combining classic elements of the guidebook with the directory...
Category: Publications
1 February 2022
Blogpost
Anita Klingler
Talking about Political Violence in Interwar Britain and Germany
As its title suggests, the thesis examines political violence and how it was spoken about in public forums (parliament and the press) in interwar Britain and Germany. In doing so, it focuses particularly on reconstructing how certain acts of political violence were either justified or condemned in public language, and what this language tells us about the identities and self-images constructed through it in both countries. The project started out, however, as something quite different....
Category: Prizes, Research
20 January 2022
Blogpost
Anne M. Valk
Imagining a Transnational and Transhistorical Movement Against Violence
As a college student in the U.S. in the 1980s, I first became aware of Take Back the Night. In countless cities, towns, and campuses across the U.S., feminist organizations coordinated these annual events to protest violence against women. Participants—typically women (and often intentionally and exclusively women)—gathered for night-time marches and rallies...
Category: ISWG, Research
11 January 2022
Blogpost
Vicente Pons Martí
Perspectives on Political Parties in Nineteenth-Century Britain
Since the emergence of the first nation states in the late eighteenth and early nineteenth centuries, political parties have become one of the most important and influential actors in Western political systems. It is hard to imagine a functioning Western democracy without the presence of political parties, yet they have always been accompanied by criticism and rejection...
Category: Research, Scholarships