Cross-Cutting Research Themes
Our research fellows study British, German, and global history, often with an emphasis on transnational, transregional and comparative approaches, global entanglements, and legacies of empire. Cross-cutting themes include processes of medialization, histories of kinship and gender, the history of knowledge, and digital humanities methods.
Cross-Cutting Research Theme
History of Knowledge
Our research investigates knowledge in foreign policy-making with a focus on the strategies of knowledge production and the formation of global knowledge networks. We also explore the structural, hierarchical, and temporal dimensions of ignorance. What did governments not know, and how were areas of ignorance identified and managed? Furthermore, we engage with the field of 'science and empire' and the analytical category of 'colonial knowledge'. We depart from the long-held approach of postcolonial studies to 'colonial knowledge' as a hegemonic tool of empire-building. Instead, we understand the production of knowledge in colonial settings as an unsettled and fractious process that often challenged and destabilized colonial state power.
Related Projects:
The Political Economy of Government Redistribution in Britain 1870–1955 (Jenny Pleinen)
Empire, Heritage, and the Decolonization Debate (Mirjam Brusius)
Nomadism as a Discursive Figure of (Post)Modernity (Sina Steglich)
Cross-Cutting Research Theme
History of Medialization
We understand 'medialization' to refer to the way in which spaces of communication become increasingly dense and interlinked, the expansion of medial ensembles, and the increasing pressure for other social sectors to conform to the conditions imposed by the media. Our research asks how medialization changes social, economic, scientific, scholarly, everyday, and political practices. How do medialization processes change the spaces and practices of knowledge, the negotiation of identities, the representation of interests, and the exercise of power in popular and elite cultures? We consider textual and oral as well as visual and audio-visual media – in short, all media that serve as means of transmitting messages to a public. We aim to explore the ways in which various media intersect, and include the global, transregional, and local dimensions of the process.
Related Projects:
International Standing Working Group on Medialization and Empowerment (Jane Freeland/Christina von Hodenberg)
Webs of Information: Scribal News and News Cultures around 1700 (Michael Schaich)
Censoring, Defacing, and Erasing Visual Matters in the European City (Marcus Meer)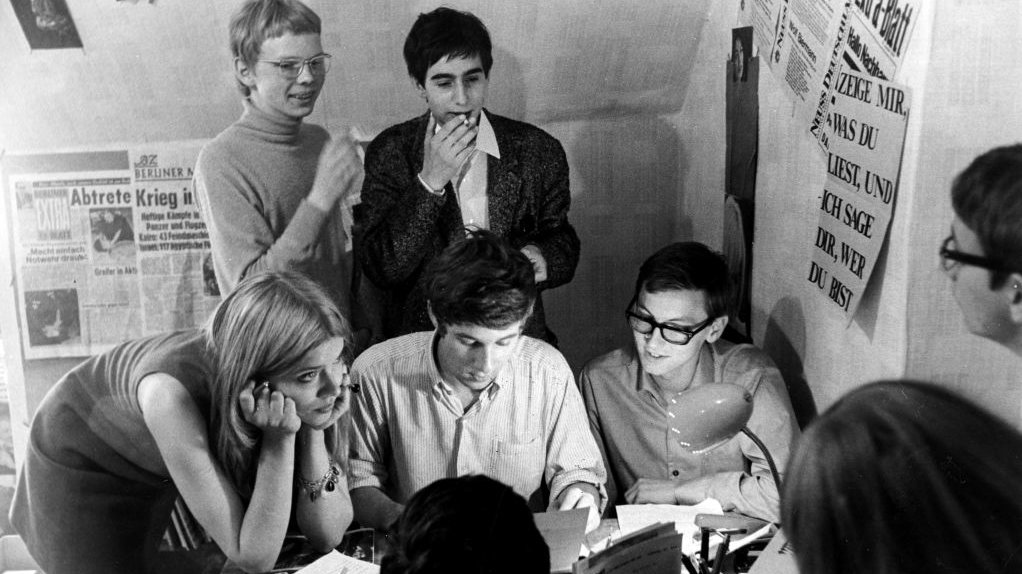 Cross-Cutting Research Theme
Histories of Kinship and Gender