German Historical Institute London
Library opening times, masks, and new readers
Our opening hours are Monday to Friday (9.30am-5pm). We recommend but do not require a face covering. New readers should book an appointment (email: library@ghil.ac.uk) for a virtual induction before their first visit.
India Research Programme Fellowships
This summer, the GHIL is delighted to welcome three senior scholars from India for a month's residency: Professor Neeladri Bhattacharya, Professor Janaki Nair, and Professor Prabhu Mohapatra.
They are in London on Fellowships from the GHIL's India Research Programme or ICAS:MP (project partners in our research networks in India).
Covid-19 safety measures for visitors
To ensure social distancing, the audience in our conference room is capped at a maximum of 50 attendees. Out of consideration for others, please cancel your booking for an in-person event if you are no longer able to attend. Our conference room is regularly aired. You must not visit the institute if you are experiencing symptoms of Covid-19, or if you have recently tested positive for Covid-19.
Call for Papers
Beyond the Progressive Story: Reframing Resistance to European Integration

27–31 March 2023
Organized by the participants of the research project "(De)Constructing Europe", a cooperation between the Max Weber Foundation and the Hamburg Institute for Social Research, funded by the German Ministry for Education and Research (BMBF)
German Historical Institute in Rome
Deadline: 5 September 2022
Call for Papers
Medieval History Seminar 2023

5–7 October 2023
Organizers: German Historical Institute London and German Historical Institute Washington
Conveners: Fiona Griffiths (Stanford University), Michael Grünbart (Westfälische Wilhelms-Universität Münster), Jamie Kreiner (University of Georgia), Simon MacLean (University of St Andrews), Len Scales (Durham University), and Dorothea Weltecke (Humboldt-Universität Berlin)
German Historical Institute London
Deadline: 31 January 2023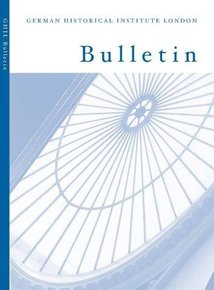 Volume 44 (2022), No. 1
May Issue
Featured Article
Alexander Nützenadel
Fascism and Finance: Economic Populism in Inter-War Europe
German Historical Institute London Bulletin, vol. 44 (2022), no. 1, 3–27
Featured Article
Élisa Mantienne
Efficient and Wise? Elderly Abbots in English Benedictine Monasteries in the Fourteenth and Fifteenth Centuries: The Case of St Albans Abbey
German Historical Institute London Bulletin, vol. 44 (2022), no. 1, 29–51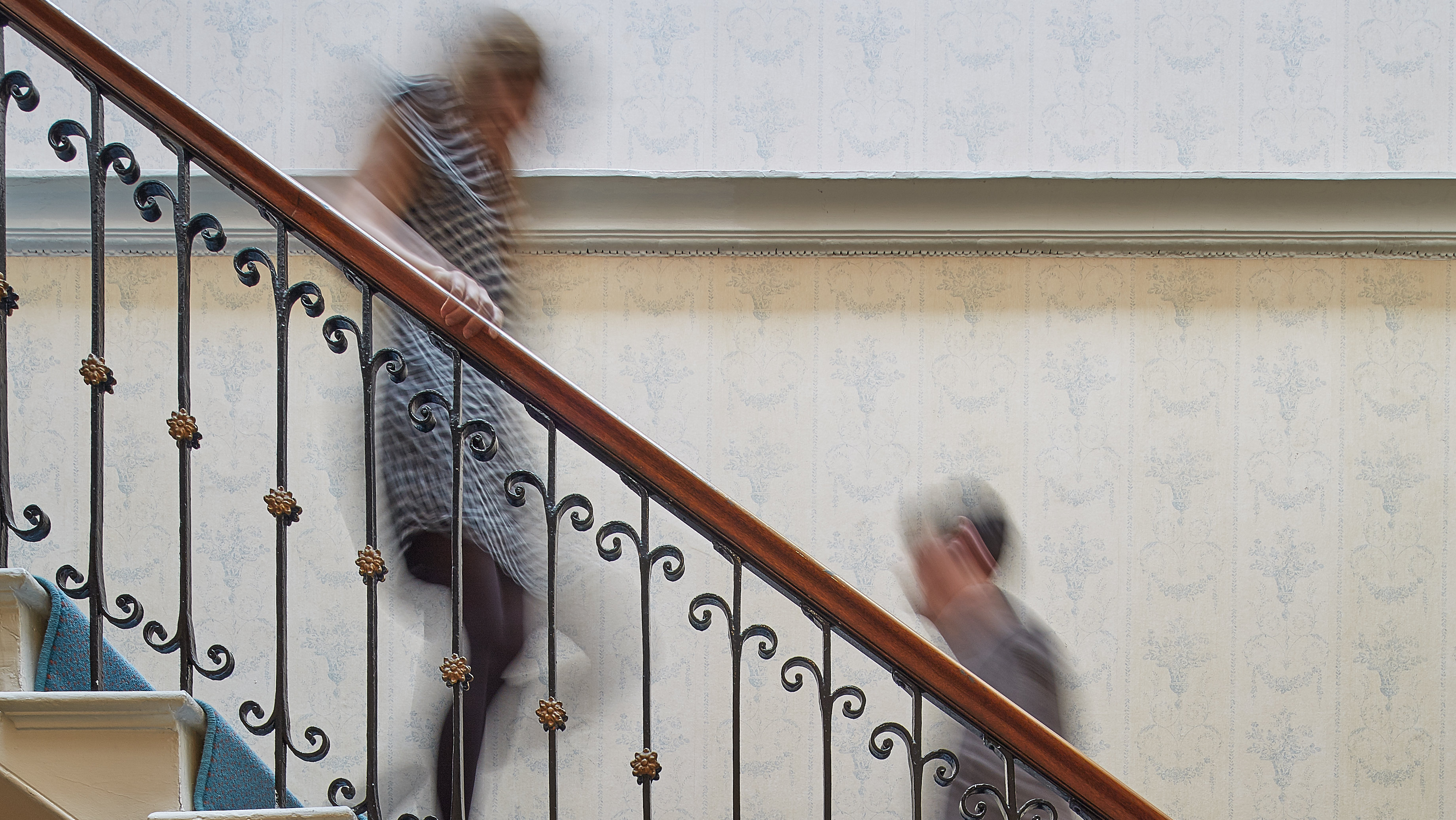 Scholarships
Gerald D. Feldman Travel Grants from the Max Weber Foundation
Once a year, the Max Weber Foundation (MWS) confers Gerald D. Feldman Travel Grants to young academics with an international focus. The travel grants are meant to improve the career opportunities for humanities and social science academics in their qualification phase. The scientists conduct a self-chosen research project in at least two and at most three host countries which are home to MWS institutes and branches or at the Richard Koebner Minerva Center for German History.
Closing date for applications: 7 October 2022
New Publication
Visions of community in an Age of Viking threat: presenting a new book by our historian Stephan Bruhn
Reformer als Wertegemeinschaften. Zur diskursiven Formierung einer sozialen Gruppe im spätangelsächsischen England (ca. 850–1050)
English history between 850 and 1050 is generally perceived as an Age of Viking threat, marked by constant raids and invasions from Scandinavia. The book focusses on new visions of community born from moral discourses among reform groups in late Anglo-Saxon England in the Early and High Middle Ages.
As Scandinavian activity in England was seen as a punishment for sinfulness, many felt a need to respond by appeasing God. It is not surprising that monks and clerics were the driving force behind these moral discourses and constituted the group's core. But reform concerned society as a whole, as everyone had to amend their ways to regain God's favour. Everyone who held responsibility for others by secular power or pastoral office could become part of the reform group, be they man or woman, king or bishop, ealdorman or noblewoman, priest or nun. The study thus develops a different perspective on the so called "Viking Age" in England beyond warfare and crisis by focussing on the social repercussions these developments could trigger.
Stephan Bruhn
Reformer als Wertegemeinschaften
Zur diskursiven Formierung einer sozialen Gruppe im spätangelsächsischen England (ca. 850–1050)
Mittelalter-Forschungen. Band 68
Ostfildern: Thorbecke, 2022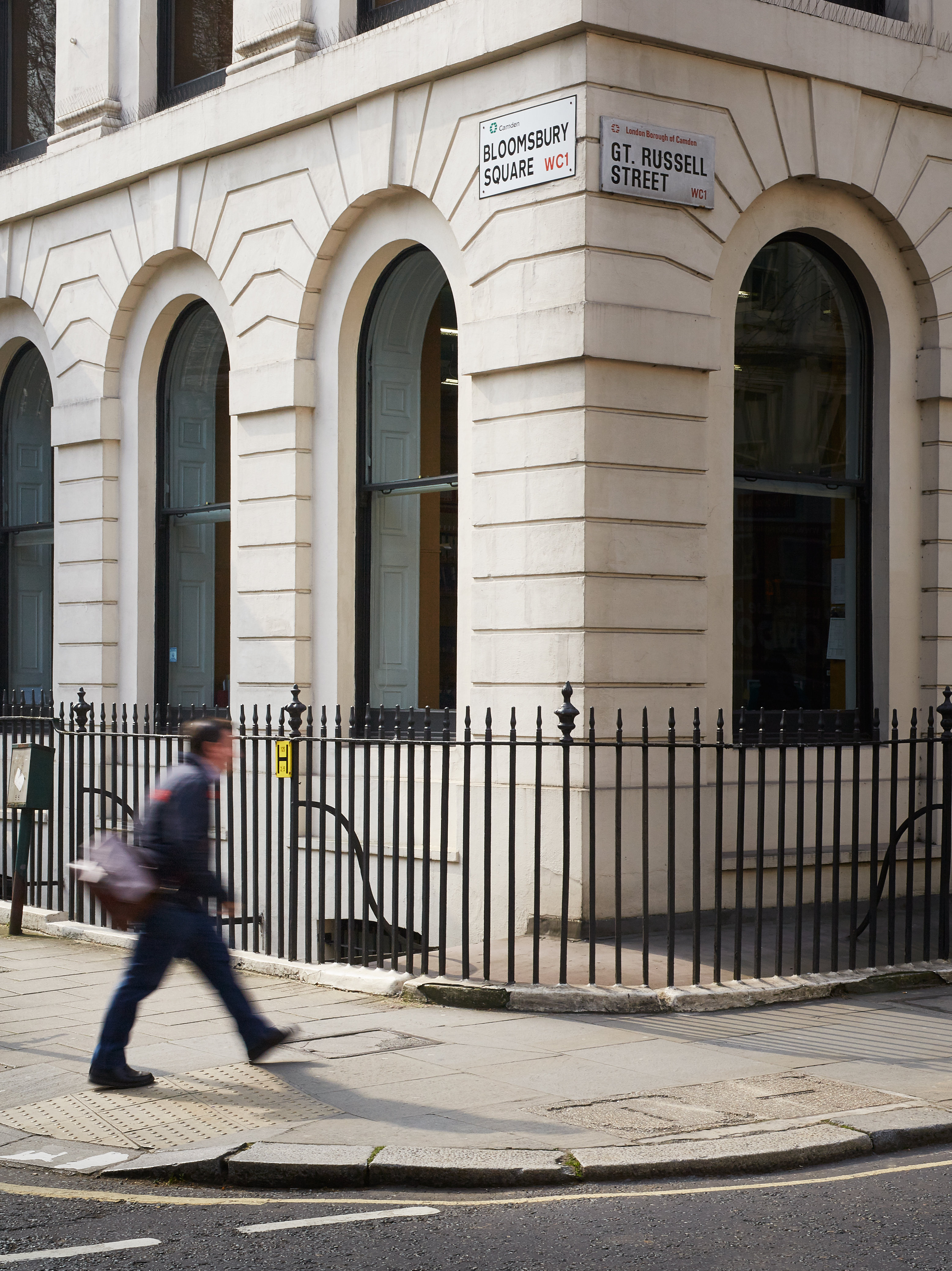 28 July 2022
Blogpost
Marcus Meer
Conference Report: Workshop on Medieval Germany, 6 May 2022
After many months of online-only conferences, one of the first in-person events to take place at the GHIL saw thirteen scholars gather at the beginning of May 2022 for a densely packed day of discussion dedicated to medieval history. What united participants at this workshop—and its previous iterations—was their special interest in the German-speaking lands of the Middle Ages. Encouragingly, the list of participants' home institutions shows that this interest is far from restricted to scholars based in Germany...
Category: Events
14 July 2022
Blogpost
Lukas Herde
'Enjoy your bodies!': Writing the History of Sexuality in Later Life through 1980s British Television
At 15:45 on 11 February 1986, Channel 4's programme for the elderly Years Ahead turned to sex. This special Valentine's Day edition conceded that society was oblivious to intimate desire in later life. And yet, change was on the horizon. Marjorie Proops, co-host of that episode, stated that 'attitudes are changing', and so Years Ahead set out to guide even more seniors towards 'sexual freedom' …
Category: Research, Scholarships