German Historical Institute London
Library
Amended COVID regulations after 1 August
Our current opening hours are Monday, Tuesday and Friday (10am-3pm).
Registered readers are no longer required to book a desk. New readers need to make an appointment for a virtual induction before their first visit. All areas of the library will be accessible to readers, so the fetching service has been discontinued. Readers still need to wear a face covering when entering and moving around the building (unless exempt).
Publications
New to Open Access
Six volumes of the Studies of the German Historical Institute, and Vol. 77 of the Veröffentlichungen des Deutschen Historischen Instituts have just become avaialable via Open Access. Please see the Open Access page for full details, links to the individual volumes, and a complete list of Open Access resources.
7–10 September 2021
Summer School
British Decolonization in a European Perspective

18th Summer School in British History
German Historical Institute London
14 October (6.30pm)
European Leo Baeck Lecture Series London
Natasha Gordinsky (Haifa)

'Your Heimat is our Nightmare': Post-Soviet Poetic Interventions in German Culture
Online event
28–30 October 2021
Workshop
Contemporary historians and the re-use of social science-generated data sets

An international dialogue on the challenges presented by 'social data'
German Historical Institute London
Call for Papers
Violence against Women: Historical and Comparative Perspectives

14–16 July 2022
Joint Workshop of the Humboldt Foundation Anneliese Maier Award and the German Historical Institute London
Convenors: Christina von Hodenberg and Jane Freeland (German Historical Institute London), Sylvia Walby (Violence & Society Centre, City University of London), Karen Shire (Essen College for Gender Research, University Duisburg-Essen, Germany)
German Historical Institute London
Closing date for applications: 1 October 2021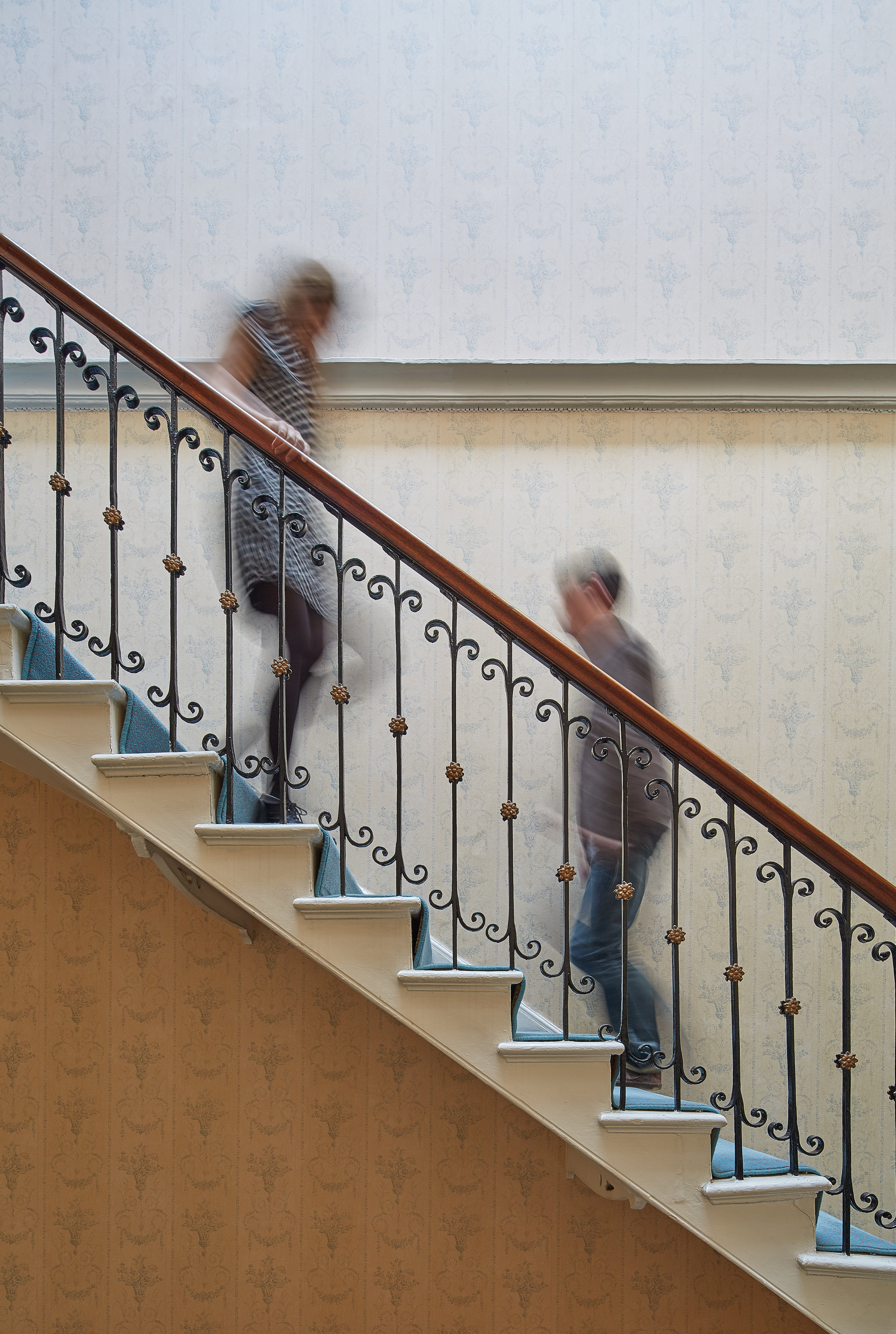 Vacancy
Gerda Henkel-Visiting Professorship
German Historical Institute London / London School of Economics and Political Science
Zum 1.9.2022 und zum 1.9.2023, jeweils für die Dauer von einem Jahr
Für den Themenbereich "Deutschland in Europa vom späten 19. Jahrhundert bis zur Gegenwart"
Ausschreibungsschluss: 15/09/2021
Scholarships
Gerald D. Feldman Travel Grants from the Max Weber Foundation
Once a year, the Max Weber Foundation (MWS) confers Gerald D. Feldman Travel Grants to young academics with an international focus. The travel grants are meant to improve the career opportunities for humanities and social science academics in their qualification phase. The scientists conduct a self-chosen research project in at least two and at most three host countries which are home to MWS institutes and branches or at the Richard Koebner Minerva Center for German History.
Closing date for applications: 8 October 2021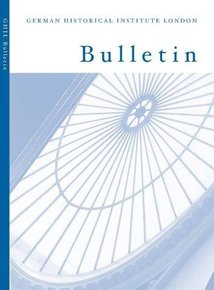 Volume 43 (2021), No. 1
May Issue
Featured Article
Mirjam Brusius
Introduction to Special Issue
Living through the Wende: Housing and the Home c.1989
German Historical Institute London Bulletin, vol. 43 (2021), no. 1, 3–11
Featured Article
Sonya Schönberger
Zingster Straße 25
German Historical Institute London Bulletin, vol. 43 (2021), no. 1, 12-33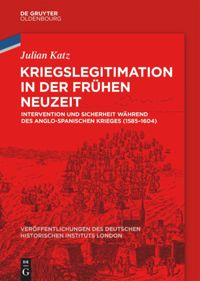 Julian Katz
Kriegslegitimation in der Frühen Neuzeit
Intervention und Sicherheit während des anglo-spanischen Krieges (1585-1604)
Veröffentlichungen des Deutschen Historischen Instituts London. Bd. 86
Berlin: De Gruyter Oldenbourg, 2021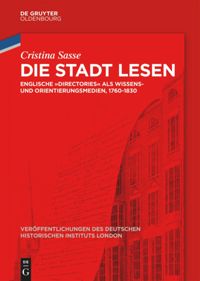 Cristina Sasse
Die Stadt lesen
Englische "Directories" als Wissens- und Orientierungsmedien, 1760–1830
Veröffentlichungen des Deutschen Historischen Instituts London. Bd. 85
Berlin: De Gruyter Oldenbourg, 2021
Peter Mandler
The Crisis of the Meritocracy
How Popular Demand (not Politicians) Made Britain into a Mass Education Society
The Annual Lecture / German Historical Institute London. 2020
London: German Historical Institute London, 2021
Cross-Cutting Research Theme
Histories of Kinship and Gender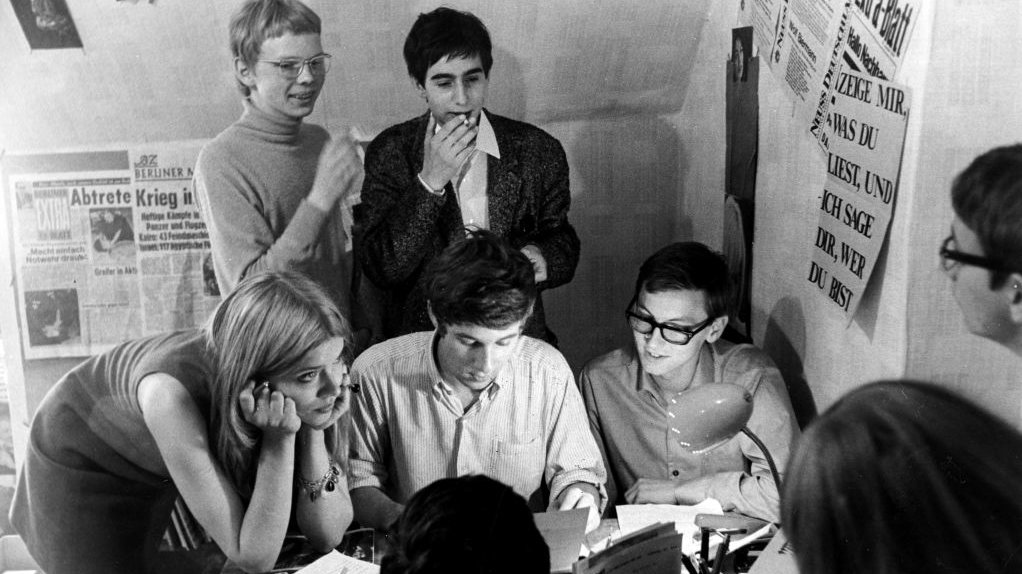 The categories of kinship and gender are powerful indicators of social place, but also social binding agents. How are individuals and groups assigned a social place? How are social hierarchies and differences, or support networks, created by the production of kinship and gender identities? Attention will be paid to the role of experts and knowledge, to practices 'from below', and the negotiation and strengthening of norms by situative performances. This will involve a dialogue with new methods and theories from other disciplines such as ethnography and gender studies. Both gender and kinship are here understood as multi-relational, in the sense of intersectionality.
Tanika Sarkar
The Past in the Present: Historical Pedagogy of Hindu Nationalism in India
Part of the GHIL Summer Lecture Series, 29 June 2021
0:59 h
This lecture discusses the historical pedagogy of the Rashtriya Swayamsevak Sangh ('National Volunteer Organisation'), which is the ideological inspiration behind India's Bharatiya Janata Party (BJP). The BJP has been continuously in power for the last seven years. Together, the two movements are interrelated parts of an intricate organizational apparatus which has innumerable affiliates all over the country. A particular version of Indian history has long been a core part of their propaganda machinery, and their vast range of formal and informal educational institutions propagate identical historical lessons. After a brief overview of the cardinal tenets of this history, this talk focuses on the methods of dissemination which have captured the popular discourse to a large extent and have predisposed significant sections of the electorate towards the BJP. The conclusion will highlight how and why this version of history has proved so successful in dislodging far more credible and compelling alternatives.

Tanika Sarkar is Emeritus Professor of History at Jawaharlal Nehru University, New Delhi. Her work investigates questions of religion, gender, and politics in both colonial and post-colonial South Asia, with a particular focus on women and the role of the Hindu Right. Her most recent book is Hindu Nationalism in India (2021).
Barbara Manthe
Writing a History of Right-Wing Terrorism in Post-WWII Germany: Chances, Challenges, and the Need for New Narratives
Part of the GHIL Summer Lecture Series, 15 June 2021
0:35 h
Although right-wing terrorism has been a highly relevant issue to German society in recent years, there is still surprisingly little knowledge about its history. This observation applies not only to the general public and the media, but also to historians, who have only recently begun to fill this gap. This lecture examines interpretations of right-wing terrorism in Germany after the Second World War. How do they relate to the master narratives of the Federal Republic and how are they entangled with interpretations of National Socialism? What current challenges do historians face in seeking new narratives of right-wing terrorism, and to what extent are these narratives contested by existing legends and speculations?

Barbara Manthe is a Research Fellow at the University of Bielefeld and an expert on the history of radical right-wing terrorism and violence in the Federal Republic of Germany since 1945.
Amy S. Kaufman
Medievalism, Extremism, and "White History"
Part of the GHIL Summer Lecture Series, 25 May 2021
0:37 h
The attack on the US Capitol in January 2021 showed right-wing extremists sporting a chaotic and cross-temporal panoply of symbols : from Spartan helmets and Confederate flags to Templar patches, Norse runes, an Indigenous headdress, and video game logos. This talk will explain how extremists weave symbols from particular historical moments, and from renditions of those moments in popular culture, into an alternate historical narrative that can most accurately be called 'White History' – a mythical understanding of the past that elevates whiteness, colonialism, and masculinity. Moreover, this talk will explore the way mainstream cultural forces such as textbooks, media, and political speech reinforce these narratives even though they contradict real, recorded history.

Amy S. Kaufman is a medievalist working as a full-time writer and speaker on medieval literature, popular culture, and the relevance of the Middle Ages to contemporary politics. Most recently she co-authored the book The Devil's Historians: How Modern Extremists Abuse the Medieval Past (2020).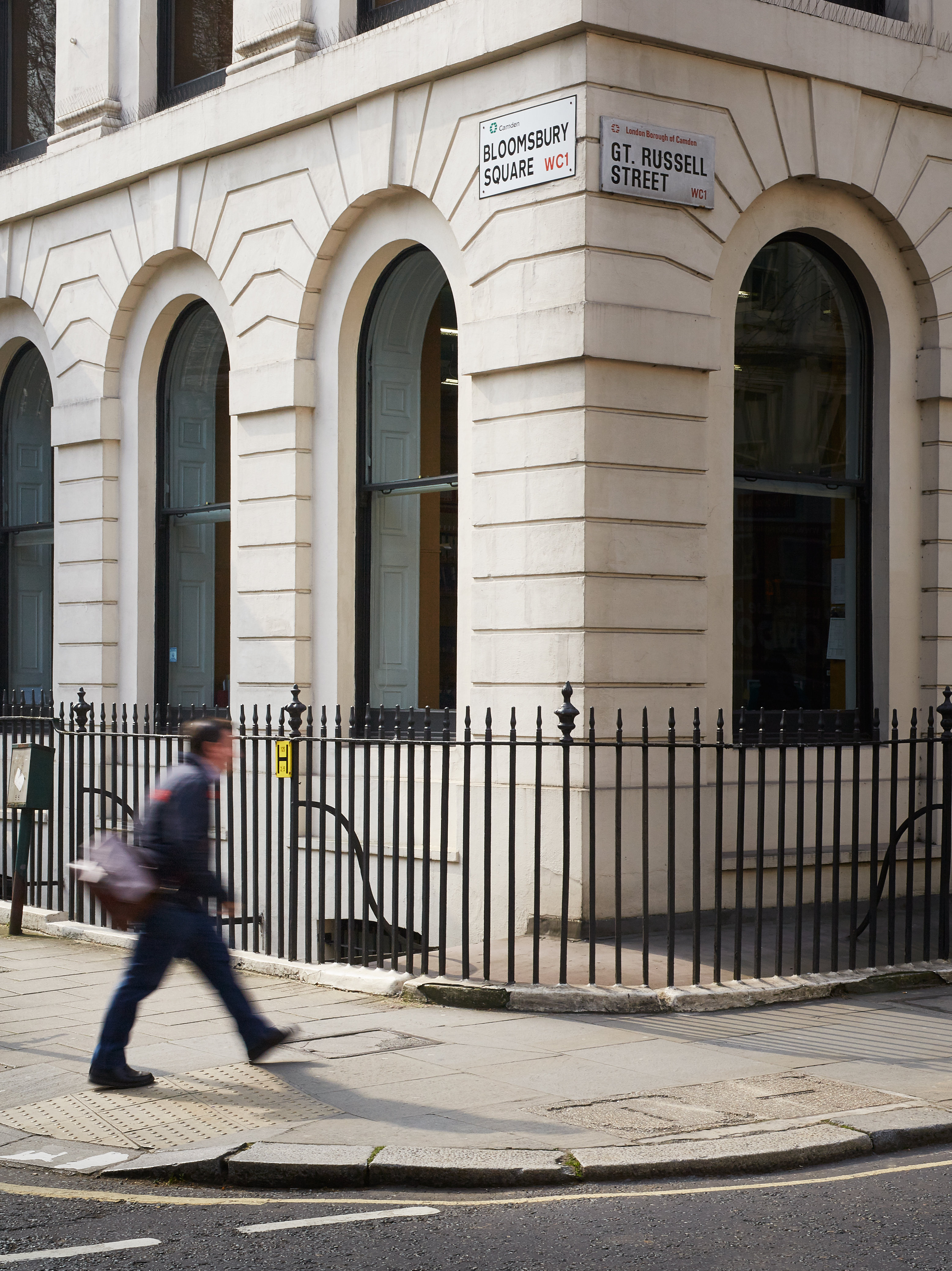 28 July 2021
Blogpost
Charlotta Salmi
Framing Women's Rights in Nepali Street Art
If you walk down the streets of Kathmandu, you can't fail to notice its vibrant street art scene. When I first visited the city in 2018, I was taken aback by the juxtaposition of heritage buildings and slick urban iconography that defined the capital and its environs...
Category: ISWG, Research
13 July 2021
Blogpost
Julian Katz
Intervention on Behalf of Foreign Subjects during the Anglo-Spanish War, 1585–1604
It is fitting that my dissertation on the idea of intervention and protection of foreign subjects during the Anglo-Spanish War (1585–1604) has been published in the GHIL's series, as it touches on one of the most researched periods of English history: the reign of Queen Elizabeth I and the Anglo-Spanish War...
Category: Publications, Research