German Historical Institute London
Digital Humanities: new online learning modules on text mining and statistics for historians
We are pleased to offer scholars and students of history access to two free online modules providing instruction in digital humanities methods and techniques. The first module introduces historians to the methods of text mining while the second module teaches them how to use statistics to interpret their research results. Both modules include several units with explanatory videos and skill-building exercises.
Forthcoming Publication
Coming soon, the new volume in our Studies of the German Historical Institute London series:
Felix Brahm and Eve Rosenhaft (eds.), Global Commerce and Economic Conscience in Europe, 1700-1900 : Distance and Entanglement, (Oxford, 2022)
Library opening times, masks, and new readers
Our opening hours are Monday to Friday (9.30am-5pm). Readers should wear a face covering when moving around the institute, unless they are exempt. Face coverings can be removed when working at your desk. New readers should book an appointment (email: library@ghil.ac.uk) for a virtual induction before their first visit.
Covid-19 safety measures for visitors
Please wear a face covering. To ensure social distancing, the audience in our conference room is capped at a maximum of 35 attendees. Out of consideration for others, please cancel your booking for an in-person event if you are no longer able to attend. Our conference room is regularly aired. We ask attendees of events to please wear a face covering unless they are exempt, are drinking, or are speaking at the event. You must not visit the institute if you are experiencing symptoms of Covid-19, or if you have recently tested positive for Covid-19.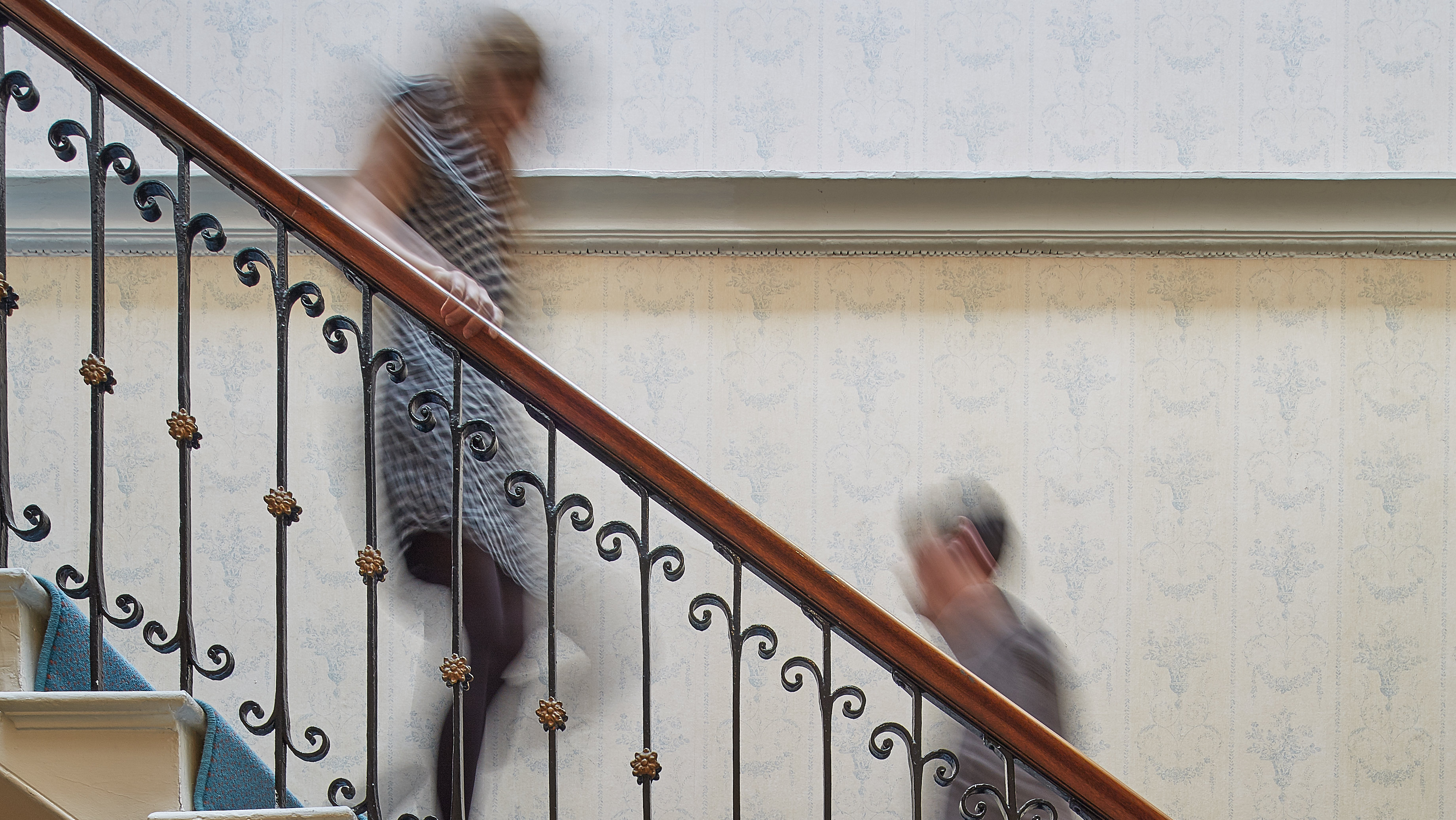 Prizes
Prize of the German Historical Institute London
The Prize of the German Historical Institute London is awarded annually for an outstanding Ph.D. thesis on German history (submitted to a British or Irish university), British history or British colonial history (submitted to a German university), British-German relations or British-German comparative history (submitted to a British, Irish, or German university). The Prize is 1,000 Euros. To be eligible, applicants must have successfully completed doctoral exams and vivas between 1 August 2021 and 31 July 2022.
Closing date for applications: 31 July 2022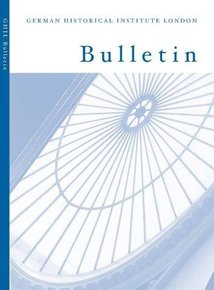 Volume 43 (2021), No. 2
November Issue
Featured Article
Martina Kessel
An Empire of Shaming: Laughter as Identity Politics in Nazi Germany
German Historical Institute London Bulletin, vol. 43 (2021), no. 2, 3–29
Featured Article
Franziska Neumann
The Realm of Cloacina? Excrement in London's Eighteenth Century Waste Regime
German Historical Institute London Bulletin, vol. 43 (2021), no. 2, 30-56
New Publication
Visions of community in an Age of Viking threat: presenting a new book by our historian Stephan Bruhn
Reformer als Wertegemeinschaften. Zur diskursiven Formierung einer sozialen Gruppe im spätangelsächsischen England (ca. 850–1050)
English history between 850 and 1050 is generally perceived as an Age of Viking threat, marked by constant raids and invasions from Scandinavia. The book focusses on new visions of community born from moral discourses among reform groups in late Anglo-Saxon England in the Early and High Middle Ages.
As Scandinavian activity in England was seen as a punishment for sinfulness, many felt a need to respond by appeasing God. It is not surprising that monks and clerics were the driving force behind these moral discourses and constituted the group's core. But reform concerned society as a whole, as everyone had to amend their ways to regain God's favour. Everyone who held responsibility for others by secular power or pastoral office could become part of the reform group, be they man or woman, king or bishop, ealdorman or noblewoman, priest or nun. The study thus develops a different perspective on the so called "Viking Age" in England beyond warfare and crisis by focussing on the social repercussions these developments could trigger.
Stephan Bruhn
Reformer als Wertegemeinschaften
Zur diskursiven Formierung einer sozialen Gruppe im spätangelsächsischen England (ca. 850–1050)
Mittelalter-Forschungen. Band 68
Ostfildern: Thorbecke, 2022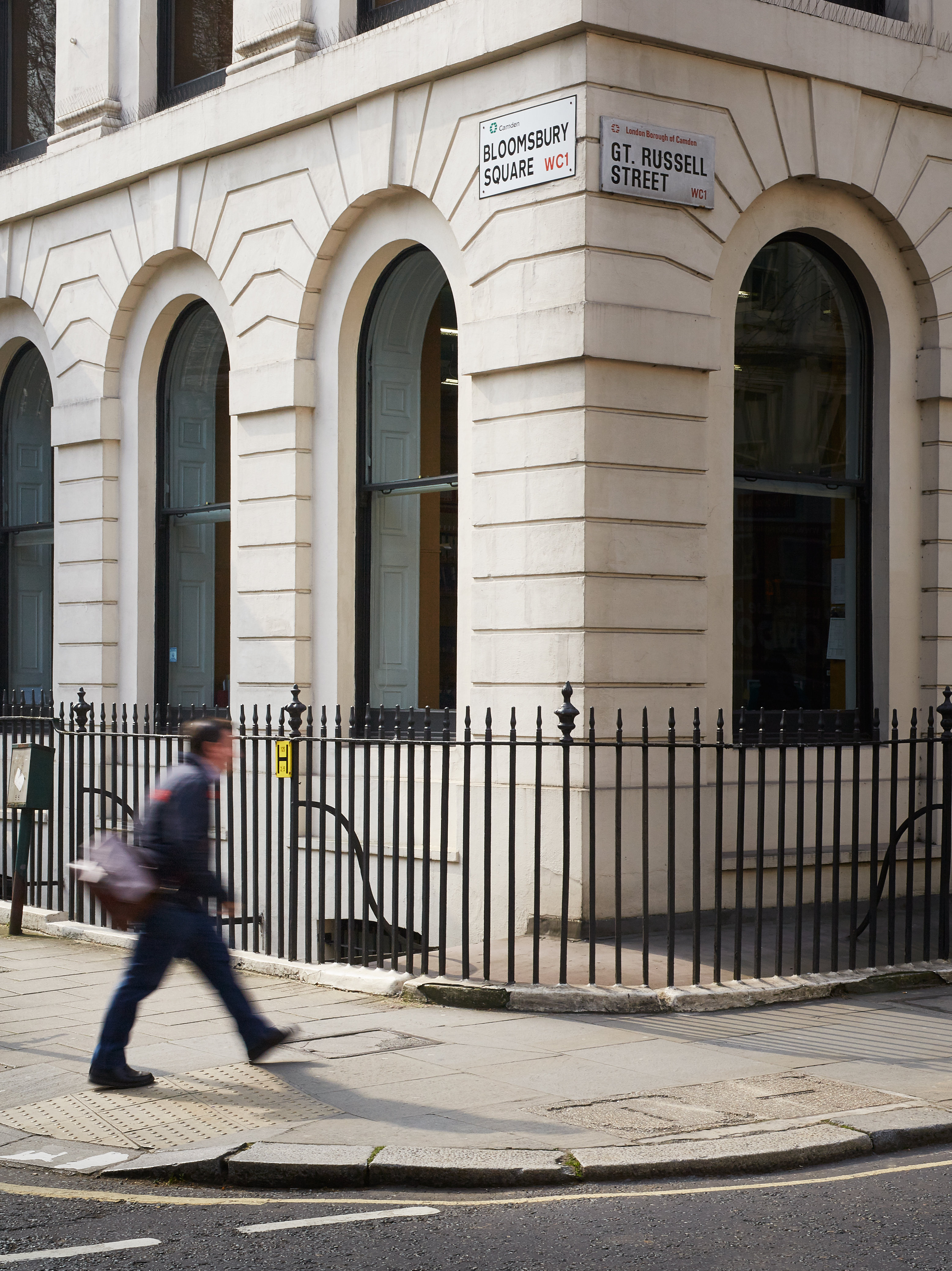 5 May 2022
Blogpost
Marie Cabadi
Women's Centres and their Newsletters: Feminist Spaces and Print Cultures in Belgium, France, and the United Kingdom
From about 1969 onwards, women's centres had proliferated in towns and cities of various sizes—first in the United States, then across the globe, including in the United Kingdom, Belgium, and France. Also called 'women's houses' outside of English-speaking regions, they were places of feminist activism and sociability, aiming to provide services to local women and to participate in the growth of the women's movement. Usually women-only, they regularly became focal points of local feminist scenes...
Category: ISWG, Research
21 April 2022
Blogpost
Chantal Bsdurrek
A Brotherhood of Soldiers? Concepts of Comradeship 1914–1938
Whether we watch movies, read novels, play video games, look at paintings, or listen to podcasts about the First World War, we encounter expressions of what we consider to be the comradeship of the trenches. The idea of the soldiers holding fast together through all hardships, living together, and loving each other like brothers, even dying for one another, has become a central part of the collective memory of the 'Great War'...
Category: Research, Scholarships