Indra Sengupta is a Senior Fellow at the Institute and in charge of the GHIL's India Research Programme. She worked at the GHIL from 2004 to 2011 and returned in 2012 as Academic Co-ordinator of the Transnational Research Group Poverty Reduction and Policy for the Poor between the State and Private Actors: Education Policy in India since the 19th Century. Her work is a part of the Colonial and Global History research area at the GHIL.
Research Project
Selling History

Tourist Guides, Bazaar Histories, and the Politics of the Past in India in the late 20th and early 21st Centuries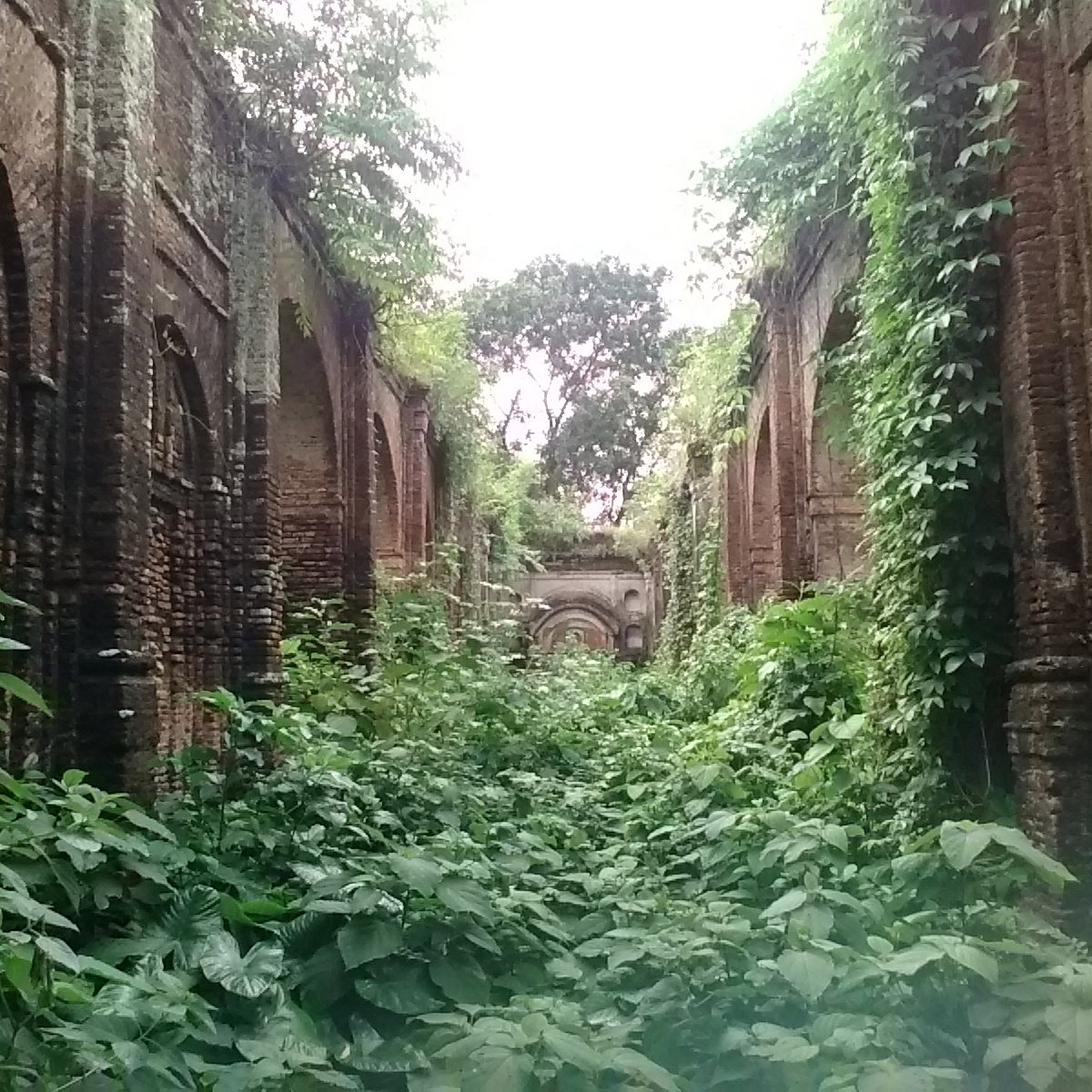 My project examines historical tourist guidebooks and locally produced historical tracts that circulate around historical/heritage sites in Murshidabad in eastern India. The aim is to understand the mutually constitutive relationship between popular regional ideas of the past and the changing political sphere in India since the 1980s. This period witnessed the steady rise of Hindu nationalist forces that have successfully used non-academic narratives of India's Hindu past – often centred on built heritage sites – to achieve considerable electoral success. As the site of the defeat of the ruler of Bengal by British forces in 1757, Murshidabad plays a central role in nationalist historical memory of the colonial conquest of India. The study of popular histories on site will provide us with clues to the development of political attitudes and the formation of sectarian identities in small locales and regions that are far away from the political centre of the Indian nation.
Responsibilities at the GHIL
Histories, heritage, and monument-making in colonial and post-colonial India
Knowledge practices in Colonial India
German Orientalism
Education and Academic Background
| | |
| --- | --- |
| 2017-2020 | Head of the India Branch Office of the Max Weber Stiftung in New Delhi |
| 2012-2017 | Academic Co-ordinator of the Transnational Research Group, Poverty and Education in India |
| 2011–2012 | Visiting Fellow, Cluster of Excellence 'Asia and Europe in a Global Context', Heidelberg University |
| 2011 | Acting Professor of History, Centre for Modern Indian Studies, University of Göttingen (substitution for Prof Ravi Ahuja) |
| 2004–2011 | Research Fellow in the History of Colonialism, German Historical Institute London |
| 2003–2004 | Lecturer (part-time – Lehrbeauftragte), South Asia Institute, Heidelberg University |
| 2002–2003 | Research Fellow (Wissenschaftliche Mitarbeiterin), DFG-funded Orissa Research Project, University of Tübingen |
| 1999–2002 | Ph.D. (Modern History), Heidelberg University |
| 1997–1999 | DAAD Visiting Fellow, South Asia Institute, Heidelberg University |
| 1988–1999 | Lecturer in History, Loreto College, University of Calcutta |
| 1987–1988 | Senior Teacher in History and Political Science, La Martiniere for Girls, Calcutta |
| 1980–1986 | BA (Hons.) and MA in History, Presidency College, University of Calcutta |
Fellowships, Grants, and Scholarships
| | |
| --- | --- |
| 1997-1999 | DAAD visiting fellowship to Heidelberg University |
| 1986 | Merit scholarship of the University Grants Commission, India, for Masters Studies |
Memberships and Affiliations
Monographs and Edited Volumes
with Daud Ali (eds.), Knowledge Production, Pedagogy, and Institutions in Colonial India (New York, 2011)
(ed.) Memory, History, and Colonialism: Engaging with Pierre Nora in Colonial and Postcolonial Contexts, German Historical Institute London Bulletin, Supplement No. 1 (London, 2009)
From Salon to Discipline: State, University and Indology in Germany, 1821–1914 (Heidelberg, 2005)
'Preservation between Empire, Nation and Nationalisms: the Problem of History and Heritage in India', in Mark Thatcher (ed.), The State and Historic Buildings: Preserving 'the National Past', themed section of Nations and Nationalism, 24/1 (2018), 110–30
'Law, Religion, Heritage: Preservation in Late Colonial India. The Problem of the Thatta Mosque', in Joaquim R. Santos (ed.), Preserving Transcultural Heritage: Your Way or my Way? (Vale de Cambra, 2017), 647–55
'Culture-keeping as State Action: Bureaucrats, Administrators, and Monuments in Colonial India', Past and Present, 226/Issue suppl. 10 (2015), 153–77
'Monument Preservation and the Vexing Question of Religious Structures in Colonial India', in Astrid Swenson and Peter Mandler (eds.), From Plunder to Preservation: Britain and the Heritage of Empire, c.1800–1940 (Oxford, 2013), 171–85
'A Conservation Code for the Colony: John Marshall's Conservation Manual and Monument Preservation between India and Europe', in Michael Falser and Monica Juneja (eds.), Archaeologizing Heritage? (Berlin, 2013), 21–37
'Orientalism zwischen Kooperation und Konkurrenz: Eine Kulturgesichte der altindischen Handschriften', in Heidrun Brückner and Karin Steiner (eds.), 200 Jahre Indienforschung: Geschichte(n), Netzwerke, Diskurse (Wiesbaden, 2012), 7–26
'Sacred Space and the Making of Monuments in Colonial Orissa', in H.R. Ray (ed.), Archaeology and Text: The Temple in South Asia (New Delhi, 2009), 168–88
'Locating lieux de mémoire: A (Post)colonial Perspective', in Memory, History and Colonialism: Engaging with Pierre Nora in Colonial and Postcolonial Contexts, German Historical Institute BulletinSupplement, No. 1 (2009), 1–8
Reviews and Miscellaneous Publications
'Situating German Orientalist Scholarship: Edward Said, Orientalism and the German Predicament'; review of Lee M. Roberts (ed.), Germany and the Imagined East (Newcastle, 2005); Todd Kontje, German Orientalisms (Ann Arbor, 2004); and Sabine Mangold, Eine 'weltbürgerliche Wissenschaft' – Die Deutsche Orientalistik im 19. Jahrhundert (Stuttgart, 2004), in German Historical Institute London Bulletin, 30/1 (2008), 35–53
Review of: David Lambert und Alan Lester (eds.), Colonial Lives across the British Empire: Imperial Careering in the Long Nineteenth Century (Cambridge, 2006), in SEHEPUNKTE, 7, No. 7/8 (2007)